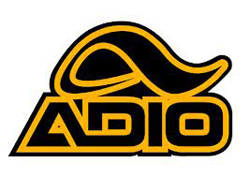 Adio Footwear (pronounced as "audio" or "ad-e-o) is a skateboarding footwear, clothing and equipment company established in 1998 by the legendary skater named Chris Miller. It is one of the authentic brands in the league of skateboarding. Adio Footwear provides quality products that help every skater in perform well on the ramp or even on the street.
As of now, Adio Footwear maintains its position as an industry leader by upholding its deep roots in skateboarding and continue to developing the world's most lasting and durable skate shoes. Brian Sumner, Tony Hawk, Danny Montoya, Shaun White and Jeremy Wray including a few other professional skateboarders are sponsored by Adio Footwear.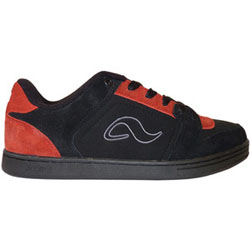 Their shoe lines include skate shoes, sneakers and flip flops which were suitable for men and women. In skateboarding, you need a shoe that will stand with you in every challenging stunt and that's what Adio Footwear gives you. Their shoes usually come up in lace-up and slip on with a large variety of designs, colors and sizes to choose from and transform it into attractive looking skating shoes. They use canvas, leather, suede and rubber for styling.
For their features, Adio Footwear utilizes materials such as Ethylene Vinyl Acetate (EVA) and a rubber cup soles for lightweight, durable and comfortable shoes. They focus on the protection and security of your foot. Experience a great skateboarding lifestyle with this product.
Here is the full list of Adio shoe models and variants:
Adio Amp

Image Source: amazon.com
Adio Beacon

Image Source: amazon.com
Slouch
Smith CVS
Style
Switch
Sydney Canvas
Sydney Denim
Sydney Stitch CVS
Sydney Two Tone Canvas Charcoal
Sydney X CVS
Watson
Photos of Adio different types of shoes

Check out these other Shoe Brands Category: