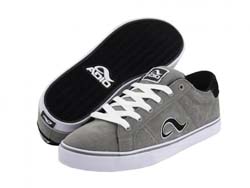 Sometimes, the best way to actually enjoy your day at a skatepark is to just simply walk around. Nothing beats the comfort and sense of calm one can get by simply feeling the rough texture of the asphalt hitting the soles of your shoes.
It allows you to get an introspective view on life – whether it be doing some mad tricks on your board, or on those fine, little dream-like details that everyone likes to ponder onto.
Whatever the reason may be, you'd want to be in a total calm state of mind in these kinds of walks. And the best shoes for these soul-searching walks (and as well doing those tricks on your skateboard) are the Adio Standard SL shoes. Sporting a retro yet very stylish look, this pair of sneaks offers the best there is in comfort.
More of a breezy feeling shoe, the Adio Standard SL actually is a high-performance shoe, with an added layer of rubber needed for a skater's flexibility and protection. Dips, slides, flips and more – all can be done in a comfy pair of kicks! So whether you're out doing ollie practice or just want to contemplate on life's many wonders with a slow walk outdoors, make sure you're at your most comfortable. Wear the Adio Standard SL shoes for a wonderful and relaxing time.
Features
Padded tongue for extra comfort
Herringbone tread pattern for stability
Vulcanize Construction for added protection
Adio Standard SL is classic – just right if you're looking for a simple yet high quality shoe model.
The box stitching on the shoe model's outer gives extra ollie protection.
Adio Standard SL is also fully protected with polyurethane – a necessary material that adds up to the shoe's durability and nice feel.
There are also available models in the SST version – that is, if you want to have an extra skate protection.
Colors
Black/White
Charcoal
Red
White
Price
$32.00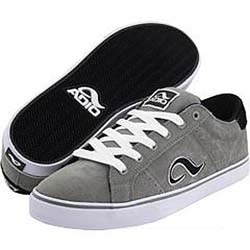 These other Shoe Brands List articles might be helpful to you