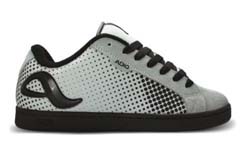 Face it: there are tons of skate shoes out there to choose from. From big name brands such as Vans to indie classics that can actually take a big chunk from the sneaker junkie market, there's absolutely anything for everyone out there. That said, what's there to wear when everyone seems to be wearing something one-of-a-kind already?
Fret not, for the Adio Eugene RE 2 shoes are just the kind of footwear you need to sport. A smooth and tough pair of shoes, the Adio Eugene RE 2 shoes are made to definitely be the type of sneaks you'd wear for any sort of occasion. A fan of kickflips and ollies?
Then these shoes will wear the tear and make you do stunts you've never thought possible. Or just want something stylish to wear? This pair of shoes won't disappoint at all. They're the type of eye-candy that anyone likes staring at.
Don't worry if they're too many choices of shoes to wear in the market. Just make sure you'll wear the proper ones, to both protect and give you the edge in style. Wear the Adio Eugene RE 2 shoes for that spectacular footwear feeling you've always craved for.
Features
Leather Uppers for added protection
Tough 400 NBS rubber outsole
Padded tongue and collar for comfort
This shoe model is not just looks. Four hundred nbs cup sole was featured for additional grip and performance. Now that's what you call ultimate friction.
The shoe model's upper has a low profile to increase the shoes' flexibility and performance.
Dual density in the sockliner heightens toughness level.
It's vintage fit – with an extra slim curve and classic upper. Everything you need to get a spruced-up footwear.
Colors
Price
$44.99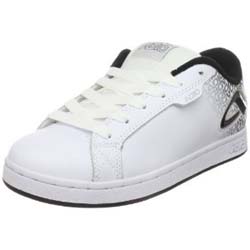 These other Shoe Brands List articles might be helpful to you