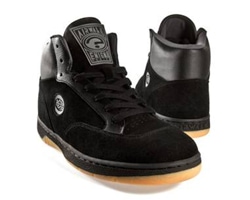 It isn't a walk in the park if you decide to go old school. Sure, you may have the total bling and accessories to complete the package, but can you bring in the needed swagger and confidence to actually make the walk? It's a cut above the competition when styling for past trends and fads, that you'd need to be brave enough to totally wear down the attention you'll get! Still, if you do decide to impress, make sure you're wearing something timeless.
And by timeless, we mean something cool as the Airwalk Enigma Fossil. You ain't no dinosaur in these kicks! The Airwalk Enigma Fossil features all the cool things of the late 80s, with the added benefit of having the tough persona of something modern. It's a question alright, but these shoes definitely do not grow old.
The suede and leather combination is a welcome change from the synthetic future we're living in! Best of all, these shoes do not look old at all. In fact, the comfort they give is even greater than the advanced pairs of sneaks we're seeing and wearing nowadays!
Go old school the cool and edgier way. Wear the Airwalk Enigma Fossil to impress and jazz up your wear!
Features
Suede and Leather Finish
Stitched Outsole
Padded collar and tongue
Colors
Black

Price
$75.00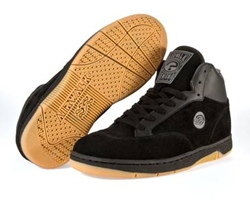 These other Shoe Brands List articles might be helpful to you