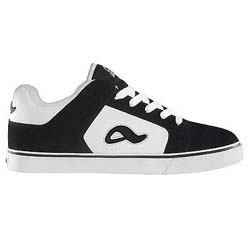 The shoes you are wearing can be seen as a beacon of hope. Yes, you did read that right. Your footwear can be a reflection on a person's personality, on how he or she treats life. Wear a pair of worn-down sneakers and that can very well spell out as you tossing life away. Clean and well-maintained shoes, on the other hand, can mean you are a beacon of hope, an inspiration to those around you.
Make sure what you're sporting spells who you really are – a dependable and trustworthy individual. And wearing the Adio Beacon shoes can be the perfect representation of that. A clean-cut and basic design leaves a lasting impression for those looking at your feet. It shows how organized you are in life, that you treat yourself right in order to inspire others to do so.
And more than that, the Adio Beacon shoes just doesn't look good. It's a well-made pair of sneakers that actually performs and protects the feet of its owners. Whether hardcore thrashers or the common man strolling down the street, these shoes are the perfect accessory to match any sort of lifestyle.
Go for dependable and trustworthy shoes. You deserve that, because you are that type of person. Wear the Adio Beacon shoes.

Features

Made out of Suede
Classic Design
Dual Density Insole
The shoe model has a rubber Adio logo. Admit it, logos, sometimes are a big factor when buying a nice pair of shoes. If that's one factor for you, then this shoe's rubber logo is a plus. Besides, rubber don't wear out easily – so you're sure it's going to last for a while.
The boxed stitching in the ollie area provides a durable end on the shoe model's surface.
Adio Beacon is also fully protected with polyurethane for heightened quality and comfort.
Adio Beacon is also protected with an upper lace feature.
Colors

Price
$43.00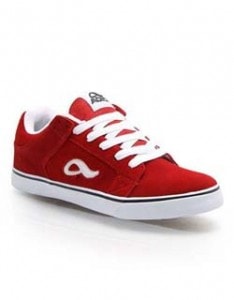 These other Shoe Brands List articles might be helpful to you