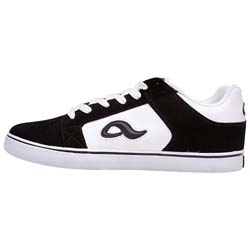 If your passion is doing death-defying ollies and high-flying twirls with a skateboard, then you know how frustrating it is when your sneakers get ripped apart. You can't avoid it – you're bound to tear your shoes apart practicing those tricks of yours! Of course, you can always pick a shoe from the tons of brands in the market. But really now?
Aren't you tired of the same pair of kicks that almost every thrasher out there seems to sport?vIt's time to move forward – or in this case, go forward. The Adio Boys Beacon specifically delivers the comfort and performance needed to do those X-game tricks. Its simple yet striking design makes it stand out from the rather bulky shoes from other brands.
Best of all, this pair of fine-looking shoes can be worn almost anywhere! It's a definite choice for thrashers – and for the conventional person looking for a trusty pair of sneakers – that you'd want to wear any day of the year.
All in all, the Adio Boys Beacon Shoes shows just how different it is from the rest of the pack by flaunting functionality and simplicity. It's the kind of shoe that doesn't need to dazzle – it is already impressive on its own. Make sure to go forward with the Adio Boys Beacon Shoes!
Features
Suede lining for comfort wear
Vulcanized rubber outsole for prime protection
Specialized lining to absorb moisture
There's a rubber Adio logo in this shoe model. The logo doesn't easily wear out because it's stitched for lasting durability.
Speaking of stitching, the box stitching in this shoe model is also a nice feature that you should not leave out. It heightens up the shoes' toughness.
Polyurethane in full protection makes up for the shoes' overall durability.
Upper Lace protection is also another feature that's perfect for young skaters out there – because slip-ons are not too trendy for kids.
Colors
Price
$37.99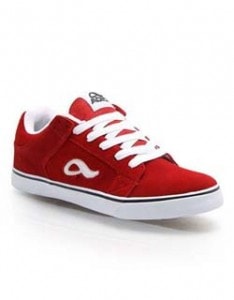 These other Shoe Brands List articles might be helpful to you