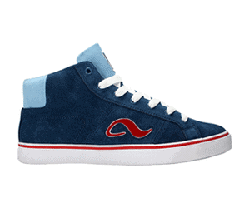 The ollie: a mainstay of any thrasher's arsenal of tricks. This funky move, though as simple as it looks, is actually the pillar of strength of many action sport stunts.
You could actually see its importance with the many hours skateboarders spend on just perfecting this move. Not to mention, the tons of footwear shredded just to complete a simple leap into the sky.
If you're in need of something sturdy in your gruesome ollie rounds, you may want to consider wearing Adio Standard SL Mid shoes. Sporting the right design to protect any hardcore skater, this cool pair of shoes is a dream come true. A mid-cut helps protect thrashers from wrong landings. Best of all, it craves damage, without losing any style points.
So if you're in dire need of a reliable pair of skate shoes, make sure to wear the Adio Standard SL Mid shoes. You won't go wring with this decision, especially if you have dreams joining the X-games. Plus, you'll look like a pro sporting one!
Features
Box stitching
Enhanced ollie protection
Mid-cut protection that every skater needs
This one is a classic shoe model – perfect for everyday use.
For ollie protection, box stitching was made. When you're out in the park skate boarding, this pair of Adio Standard SL Mid is perfect for ollie tricks.
Adio is known for providing its shoes with full coating of polyurethane for beefed up comfort and quality.
Are you a professional skater and would want to go for the best? This shoe model also has a skate specific technology version for heightened durability.
Colors
Price
$46.99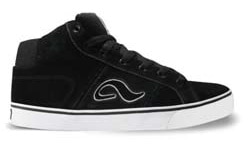 These other Shoe Brands List articles might be helpful to you