Michael Jordan will definitely remain as a legendary icon in the world of basketball (if not, the best player of all time). With athleticism way beyond of any of his contemporaries, basketball IQ that only showcases the best and expert knowledge of the game, and a die-hard and one-of-a-kind playing attitude, Jordan is truly a name best associated with the sport!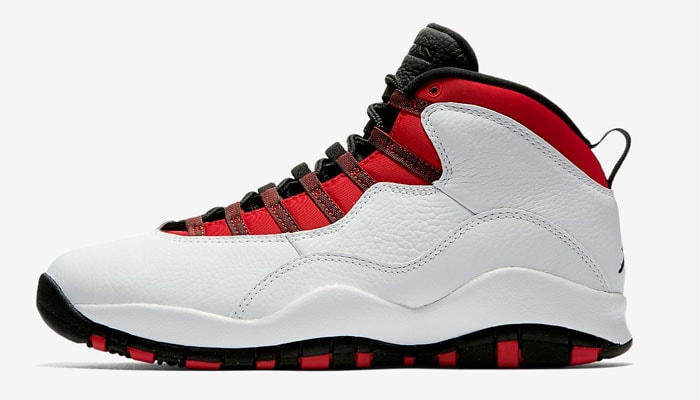 Image source: nike.com
And we are truly more than happy and excited to be writing about one of this legend's footwear to grace (and win) the court. The Air Jordan Retro 10, perhaps one of the best shoes ever to be worn by MJ, can also be considered a legend on its own!
The Nike Company sure landed a great deal choosing to endorse Jordan (and even more so by giving his own line of shoes!)! Also known as the Air Jordan X, this shoe definitely marks the spot in athletic footwear! We sure can't hide our excitement for this one!
What Makes The Air Jordan 10 Retro a Hit?
Of course, it's Michael Jordan's own line of footwear! The name itself should make this shoe a collector's item. Notwithstanding, the comfort and performance boosting attributes (both literally and psychologically) of simply wearing this shoe should make any baller show off his or her skills on the court!
Seriously speaking though, Air Jordans have always been known not only for their unique sense of style and having that iconic Nike Jumpman approval. The comfort that these kicks provide offers a different level of game, that both sneaker junkies and hardcore players will surely appreciate wearing.
Basing on history, the Air Jordan Retro 10 was actually designed when MJ first quitted the NBA.
Remember that time? In what may seem like a shocker for all, Jordan just decided to quit his momentous rise from the game to play baseball! But seeing the appeal and success of the Air Jordan line of shoes, Nike continued to create the then-latest version.
Which, in just the right sense of timing, seemed to be the best of all with Jordan's return to the game – after all, who can just escape the appeal of balling it out when you're the best player in the court, right? His return was just in time to sport this pair of kicks (which then sported the number 45 in favor of this then temporary number when he returned).
And it couldn't be than at a better time, with Jordan showcasing all of his best moves, even with a 55-point game with his return for a match in New York!
Seeing as well that Michael Jordan is a great example of a basketball player that excels in virtually almost everything that has got to do with the game, this pair of shoes is the perfect representation of his skills. His stylish moves are accentuated with the Air Jordan Retro 10 looks; his outstanding performance is best exemplified with the functional design and durability of these shoes. X indeed for marking the spot for a win!
Jordan 10 Release Date Details
The Air Jordan Retro 10 was first released during the 1994 to 1995 NBA season. Since then, rereleases and different variants have been created as tribute to the successful of MJ's career.
Air Jordan Variants You May Want to Have
No matter the variant out there, the Air Jordan Retro 10 shoe is definitely a keeper. As a way to let you and other shoe junkie readers know more on how great these kicks are, we'll be sharing some releases we think are great additions for your collection. Best of all, these shoes don't just look amazing – they're Air Jordans after all, and perform the best on (and even off) the court!


But before we head on over to the select variants, lets notice some of the nifty highlights that the Air Jordan Retro 10 has:
Color Combination: the Air Jordan Retro 10 originally came in white/black and light steel grey color combinations
Origin: this Air Jordan release was released at Beaverton, Oregon
Designer: no other than renowned shoe designer Tinker Hatfield conceptualized the look and feel of the shoe (of course, Michael Jordan gave his own inputs – in fact, the original design called for a hard toe facet; MJ decided otherwise)
Original Price: upon release, the Air Jordan Retro 10 cost $125
Quality: this is Jordan brand, so only the best and premium materials are used on each shoe
The Air Jordan Retro 10 Cool Grey Version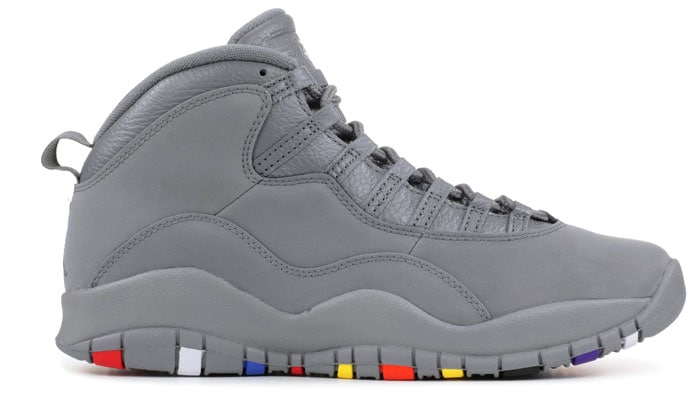 Image source: flightclub.com
Offering a lighter shade of grey, this variant of the Air Jordan Retro 10 introduces a light and cool touch to match anyone's game!
The Air Jordan 10 Red and Blue Version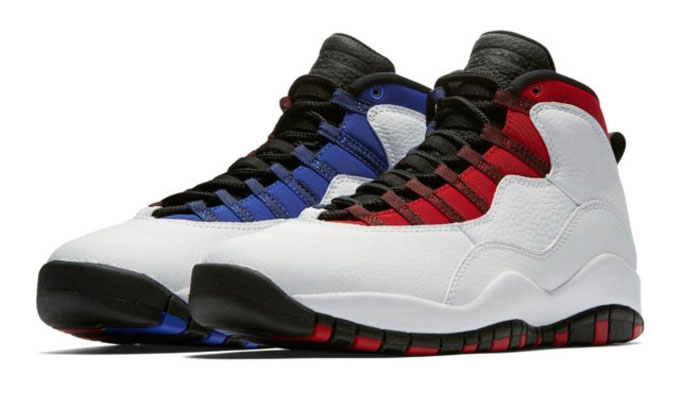 Image source: kicksonfire.com
A color combination that just looks spectacular, this variant offers a balance of retro and futuristic styling!
The Air Jordan 10 Black Version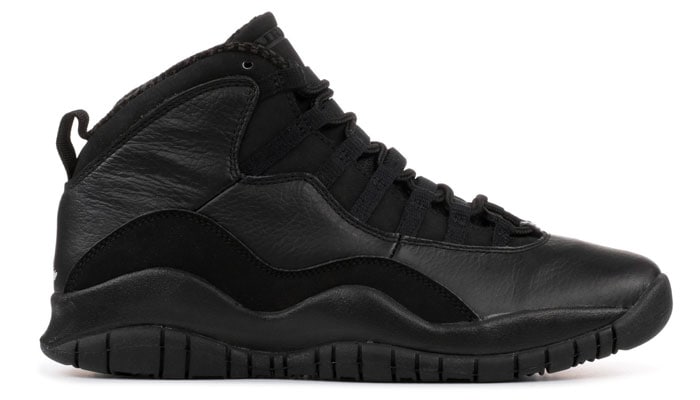 Image source: flightclub.com
Game face on with this variant! MJ is known to wear black or dark shoes for away games, so suit up in these kicks when you got to match up against some hefty competition!
The Air Jordan 9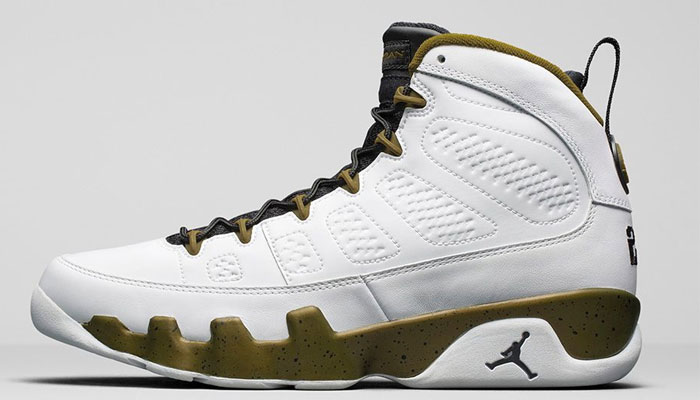 Image source: http://moresneakers.com
It isn't the Air Jordan Retro 10, but the previous release is such a hit that you may as well make sure to own a pair as well!
The Air Jordan Retro 11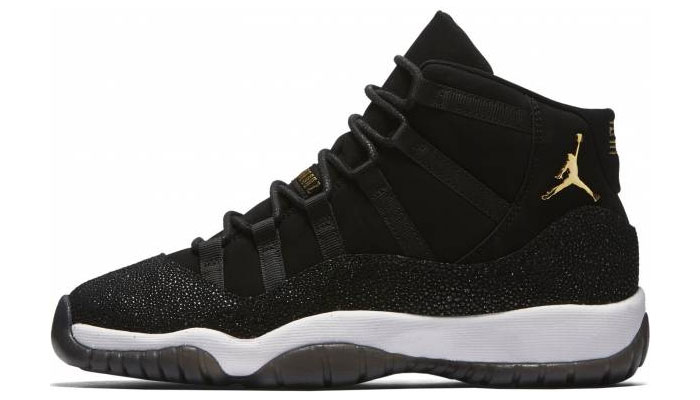 Image source: runrepeat.com
Similar to the previous suggestion, going a step higher on the Air Jordan line of shoes is a sound idea on both leveling up your collection and staying in tip-top shape when bringing you're a-game on the court!
MJ is the Best
Michael Jordan is definitely the best basketball player. What better way to commemorate his greatness than getting a pair of Air Jordan Retro 10 shoes today? Style points up and A-game guaranteed the next game you shoot some hoops in these kicks! X marks the spot indeed for an excellent pair of basketball shoes!
Other Air Jordan Retro 10 Resources
Air Jordan on Wikipedia
Air Jordan Retro 10 Official Website