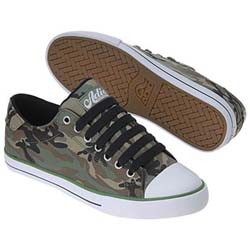 Are you tired of changing shoes all the time? Want a cool pair that'll be perfect both for casual and action sports wear? Then make sure you're wearing the Adio Dean shoes.
Sporting a casual look that most won't think expert skaters would wear, the Adio Dean Shoes are actually designed to perform. If you're the type of person grinding up for more G's in the air, or just want to do dozens of kickflips in the part, then this pair of shoes won't disappoint at all. All sorts of abuse are factored in the design of this pair of shoes, that it definitely won't break down when you need it the most.
The most important thing about the Adio Dean Shoes is the style points it brings. It looks like a top-of-the-line, high class pair of sneaks that any hipster would wear (not that's a bad thing).
It actually gets together well even with black tie events, for the fashionista appeal and attention that you deserve in these kinds of gatherings. Best of all, it's really comfortable! It's the best kind of shoes that lets you feel at ease walking anywhere!
Features
Classic look that fits in any attire
Vulcanized rubber outsole for protection
Fabric lining wicks moisture and prevents slippage from occurring
This shoe model had gone through vulcanized construction process to heighten the "board feel" when you're wearing it. It's like feeling that the shoes are extra tough.
With the low profile (on the upper part), flexibility and performance are beefed up. You can move with ease when wearing these babies.
The shoe model also has a dual density on the sock liner for added protection.
It has a vintage fit, which means, the Adio Dean has a classic upper and it's slim enough to give your feet a nice shape.
Colors
Red
Black
Grey
White
Green
Price
$33.00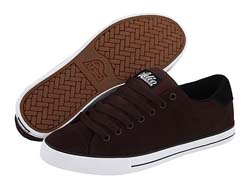 These other Shoe Brands List articles might be helpful to you