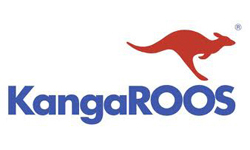 Who knew that shoes are more than just a fashion accessory (actually, a necessity) on keeping one's feet safe? It's more than just pieces of fabric stitched together to help you walk your miles – with a little, well-thought off innovation, shoes can help you carry more than yourself as well!
Just check out awesome brand KangaROOS Shoe. As a brand that primarily started out as fad in the 1980s, the company had a great revival, seeing how great their innovation is. So what exactly makes them stand out from other sneakers? Taking it from their name itself, each of their shoe products has a pocket (or for all the animal fans out there, a pouch), for safekeeping a trinket of yours during a trip.
Related Other American Footwear Company Keds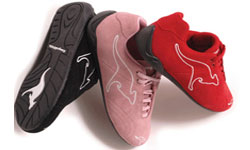 More than just a convenience, the pouch found in KangaROOS Shoe do serve a helpful purpose. Having loose change stored in it can always be a good thing, for those having to go through some otherwise haphazard thrills. Or having your keys safely kept in your keys can be the next thing since sliced bread – you never want to lose those keys because you've dropped them, or because it fell out from your pocket!
Best of all, KangaROOS Shoe sure do look great for shoes with a pocket. It's stylish convenience, which is always a good thing in our books!
Check out these other Shoe Brands Category:
Official Website of the Company: