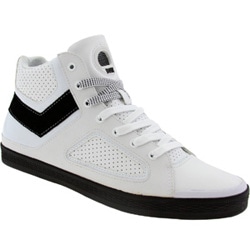 In choosing a pair of sneakers, comfort should always be a top priority. After all, there's a big difference between actually looking good and REALLY feeling good as well.
You may have the flashiest pair of kicks in town, but without it being comfortable to wear, you're bound to wear the wear itself! Imagine, no matter what kind of brand you're wearing (even if it's the most expensive kind in the market), as long it doesn't feel right, you're going to regret ever buying and wearing that pair.
Don't let yourself get caught up with this kind of scenario. If it's comfort you need, go with a brand that delivers. And the Pony ETC sure has the right stuff for you! A high-cut pair of shoes, comfort is the main game in every pair from these kicks. Air circulation is even prioritized in here, with perforations allowing the right kind of ventilation that is perfect for circuit relays.
The rubber sole enhances the overall features, allowing one to safely – and comfortably – walk in style. And yes, we do mean style. Pony ETC Shoes make not only a comfortable wear, it's a stylish one as well that'll guarantee to make people look at your feet! Make sure to sport these shoes for a genuine look good and feel good experience!
Features
Perforated Tongues for Air Ventilation
Signature Pony logo etched on body
Rubber sole for enhanced comfort and protection
Colors
Price
$65.00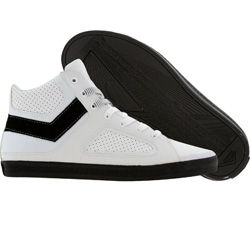 These other Shoe Brands List articles might be helpful to you