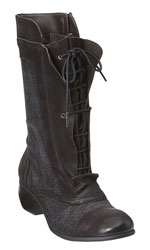 Belle and Sebastian got it made, and so do the hundred of shoegazer bands that have hit the coffee shop listening and viewing public. And perhaps Hope Sandoval, and maybe even The Cardigans can attest to that, when all of them can watch a groovy French New Wave flick.
And if you go get a hint of what's happening above, then you may as well consider yourself as an indie darling (you go, girl!). And since we happen to be reviewing shoes, what better way to style up your feet than with an equally stylish and progressive brand that can easily associate with the indie scene, which of course, is no other than Nine West!
That's where the Nine West INTHEDIRT boots come in the picture. Sporting a vintage feel, this pair of oh-so-gorgeous boots is what every dreamy-eyed ingénue desires. It's like being in a monochrome montage, which is benefiting of all aspiring female artists out there!
The Nine West INTHEDIRT 's most defining highlight, surprisingly, is its functionality. It's a phenomena, if you think about it – for a beautiful pair of boots, one wouldn't be able to think that it's comfortable and easy to wear! So if you want to live out your dreams of being that free-soul, indie-scene loving, peace-advocate female, make sure you wear these boots. You sure would be making a beautiful statement doing so!
Features:
Glitter Accent for a Dazzling Appearance
Karen Elson Design
Retro Feel
Mid-Calf Laces
Colors:
Black
Price: $74.70+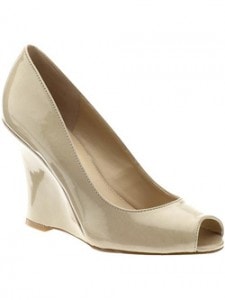 These other Shoe Brands List articles might be helpful to you