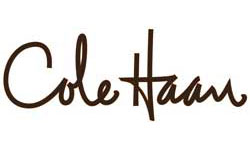 Looking good, particularly having the right kind of footwear to match your look doesn't always need to be a pain. In fact, it doesn't even need to be a chore – you need to feel good, to look good at all! That is why, when it comes to elegance and grace for your choice of shoes, nothing comes closer to perfection than Cole Haan.
A fashion label that has enjoyed a great following through the years (it was actually founded way back in the year 1928), Cole Haan Footwear is popularly known for producing some of the world's most fashion-forward shoes. Constantly pushing the envelope and breaking the many walls and borders of restricted fashion, the brand does its best on providing comfortable and stylish wear.
Related Other American Footwear Company Converse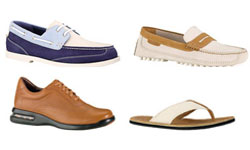 And it sure does make a big statement. Cole Haan's line of shoewear doesn't require you to be a supermodel or fancy looking. In fact, their great-looking shoes are meant to boost your confidence, to promote your individuality and create the stylish statement that you've always aspired to. In short, it makes you feel good, in order for you to look good!
Nevertheless, you just need to try a pair on, to actually feel why Cole Haan Footwear is a cutting-edge brand. Who knows, the brand may be your choice pick as well!
Here is the full list of Cole Haan shoe models and variants:
Cole Haan LunarGrand Wingtip – $248
Cole Haan South Street Tassel – $248
Cole Haan Santa Barbara – $148
Cole Haan Pinch Air Tassel – $168
Cole Haan Pinch Air Penny – $168
Cole Haan LunarGrand Wingtip – $248
Cole Haan LunarGrand Saddle – $248
Cole Haan Great Jones Wingtip – $198
Cole Haan Great Jones Saddle – $198
Cole Haan Great Jones Chukka – $228
Cole Haan Fire Island Boat Shoe – $168
Cole Haan Ellwood Saddle Oxford – $428
Cole Haan Ellwood Penny – $428
Cole Haan Cooper Square Wingtip Reflective – $298
Cole Haan Cooper Square Wingtip – $328
Cole Haan Cooper Square Penny – $328
Cole Haan Cooper Square Chukka – $368
Cole Haan Bergen Wingtip – $148
Cole Haan Bergen Moc Oxford – $148
Cole Haan Air Tucker Venetian – $168
Cole Haan Air Tremont Venetian – $228
Cole Haan Air Trafton Oxford – $548
Cole Haan Air Stanton Chelsea – $248
Cole Haan Air Somerset Venetian – $168
Cole Haan Air Scout Chukka – $268
Cole Haan Air Monroe Tassel – $198
Cole Haan Air Monroe Penny Reflective – $198
Cole Haan Air Monroe Penny – $198
Cole Haan Air Mitchell Penny – $178
Cole Haan Air Mitchell Oxford – $188
Cole Haan Air Madison Wingtip Oxford – $248
Cole Haan Air Madison Slip-On – $248
Cole Haan Air Madison Plain Oxford – $248
Cole Haan Air Madison Monk – $248
Cole Haan Air Madison Cap-Toe Oxford – $248
Cole Haan Air Harrison EVA Saddle – $188
Cole Haan Air Grant Shearling Moccasin – $198
Cole Haan Air Grant Penny Loafer – $148
Cole Haan Air Grant Driving Moccasin – $148
Cole Haan Air Grant – $148
Cole Haan Air Giovanni Penny – $398
Cole Haan Air Giovanni Cap Oxford – $398
Cole Haan Air Conner – $198
Cole Haan Air Colton Winter Chukka – Reflective – $228
Cole Haan Air Colton Saddle – $198
Cole Haan Air Colton Casual Wingtip – $198
Cole Haan Air Charles Chukka – $228
Cole Haan Air Aiden Classic Bit – $198
Cole Haan Air Adams Venetian -$198
Cole Haan Air Adams Split Toe Oxford – $198
Cole Haan Air Adams Cap Toe Oxford – $198
Check out these other Shoe Brands Category:
Official Website of the Company: