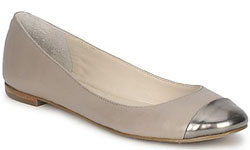 Aiming for a sophisticated look doesn't need to be a chore, nor does it need you to look totally different from the rest of the crowd. After all, sophisticated can also mean confidence – a trait that, unfortunately, most women seem to forget. And in terms of shoes, sophisticated doesn't exactly mean heels and other footwear of that kind – in fact, flats can definitely do the trick.
Don't believe us? Well, you still probably haven't seen – or worn – the Nine West Outburst yet. This subtle yet elegant pair of flats brings out the beauty out of any woman, accentuating her assets while at the same time looking great for the feet as well. It's like the modern mod, a Jackie Kennedy type that is both elegant and outstanding – without even trying!
That's what makes this stunning pair of shoes so great. It's a comfortable article of clothing that you can wear almost everywhere, without looking like a drag. Its minimalist take on design is also its highlight, wherein it can stand out from all the other shoes that almost every woman wears (hint: over-the-top accents, impractical designs). Plus, if you're a "material" girl (material for what any sort of product is made out of), you'd be more than happy to find out that the Nine West Outburst is made out of only top-notch leather.
Now, don't take our word of it. You just need to wear these great shoes to feel great, to get that mood of sophistication in you. Wear the Nine West Outburst today.
Features:
Colors:
Black/Dark Silver
Caramel/Gold
Grey/Dark Silver
White Shell/Silver
Flamingo/Black
Price: $79.00+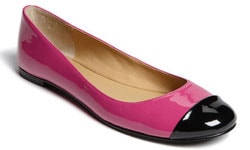 These other Shoe Brands List articles might be helpful to you