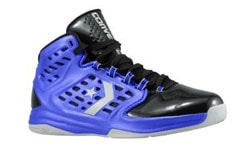 Despite making it to the sports industry in the early 90's, still Converse has often been overlooked when it comes to basketball shoes. But with the recent release of their performance basketball collection that includes the Converse DEFCON, the perspective about it might change.
Based on a military term (Defense Readiness Condition), this shoe can help you achieve an impressive on court performance. So, if you are looking for kicks that can help you quickly shift from offense to defense, then the Converse DEFCON shoe is definitely for you.
Features:
It is lightweight and comfortable; Its upper and midsole are made of direct-inject EVA foam and are seamlessly integrated to ensure agility, comfort and control during play.
As a hi-top shoe with a hard shell exterior, Converse DEFCON provides maximum control as well as ankle support.
It has ConTain Fit Technology in the upper part, a feature unique to converse. This technology contours the foot by forming a light brace around it, giving you support, cushioning and enhances mobility inside the court.
Colors:
The Converse DEFCON style is another thing to like about the shoes. Aside from the iconic Converse logo on the side, there are also 12 different colors to choose from.

Price:
Although the latest technologies were used in creating it, the Converse DEFCONs are relatively cheap.
Suggested retail price in the U.S.: $99
Sale at Converse.com: $62.99
Converse DEFCON is all about high-end style and optimum performance inside the court. If that's what you aim at, then choose it for your basketball kicks.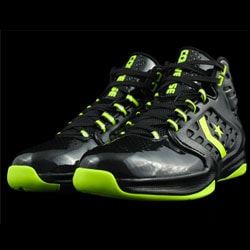 These other Shoe Brands List articles might be helpful to you