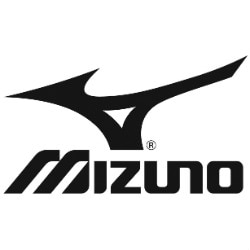 Are you running for a race, a cause or for fun? Are you taking those miles just to lose that extra weight or just to stay fit? Whatever your reason is for running, we have the best running shoes for you from the trusted brand of runners, Mizuno Shoes!
Mizuno wide array of shoe brands are a product of the Mizuno Corporation, a sportswear and sports equipment company from Osaka Japan. It started in the year 1906 by Rihachi Mizuno and his younger brother Rizo Mizuno. The store first sold sundries that includes baseball and sold made to order athletic wear in 1907. The name was changed to Mizuno shop when it moved to Umeda Shinmichi in 1910.
Related Other Japanese Shoe Company Asics: They've Got Soul for your Soles!
Nowadays, the company is already a worldwide corporation that makes wide choices of sports equipment and sportswear, their product includes the well known Mizuno shoes that are made for running.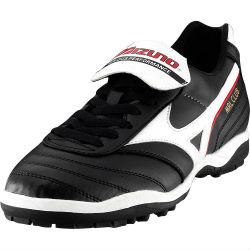 The shoe company is on a search to unravel the potential of your every run. It wants to provide the runners the tools to take powerful strides forward for their brands are built in the incredible power of each shoe to inspire and evolve its runner. They made a vow that their corporation won't rest unless every run is an energized, a powerful and a sensational Mezamashii run! They give Mizuno shoes, for that true Mezamashii run only from MIZUNO!
Here is the full list of Mizuno shoe models and variants:
Wave Creation 16
Wave Ekiden 9
Wave Enigma 4
Wave Hitogami 2
Wave Inspire 11
Wave Kazan
Wave Paradox
Wave Prophecy 4
Wave Rider 18
Wave Sayonara 2
Wave Universe 5
Photos of Mizuno different types of shoes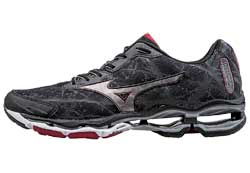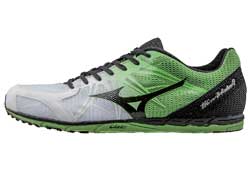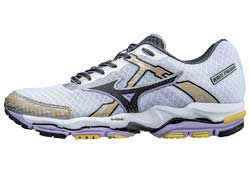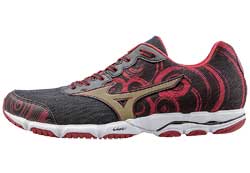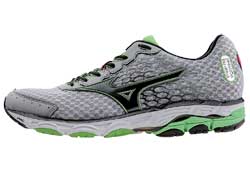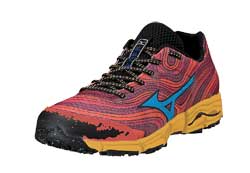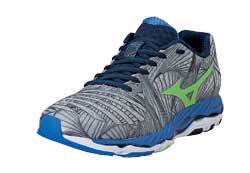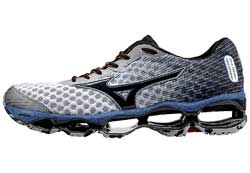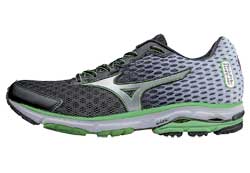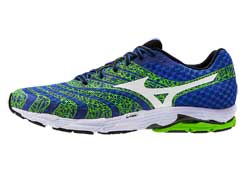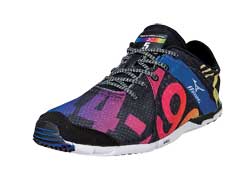 Official Website of the Company: