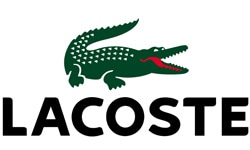 This company was founded in 1933, a French clothing factory. It sells exquisite clothing, perfumes, shoes, leather products, watches, eye wears and was most known for their tagged polo shirts. Through the past years this company first presented their very own line of towels and sheeting.
It is known for its company logo, a green crocodile. This was from its known founder, Rene Lacoste. He was given the nickname "the Crocodile" by most of his fans because of his persistence inside the tennis court. Lacoste from the last name of its founder, a company name that everyone knows.
Related Other French Shoe Company Kickers
This company has captured the heart of the perfume industry. Thier perfumes got the perfect and subtle scent that most of us can't resist, not too harsh or too sweet. While its perfume is getting its way to the top, the company also founded the loyalty of their customers on its sporty and tennis shoes!
Their list of shoe brands put sports, fashion and design in one perfect shoe that outshines the others. Most of the tennis players choose to have their tennis shoes labeled as Lacoste. They prefer the stylish design, durability and the comfort that this tennis shoes gives them. No wonder why most celebrities choose this stylish shoes over other shoe brands!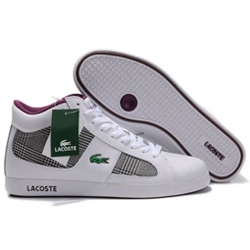 Having a pair of this comfortable shoes or a bottle of a perfume always gives you the edge. It offers the best when comes to glamour and trend. The logo of the brand even speaks for itself. Lacoste is a brand that will never be at the least when it comes to fashion, scent or foot wears!
Official Website of the Company: