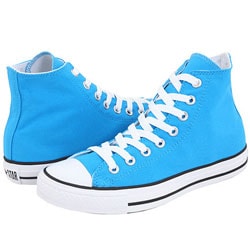 When you say Converse Chuck Taylor All-Stars, the first thing that comes to mind is a shoe with a high-top upper, bright white laces and a white rubber sole.
Since 1917, Converse Chuck Taylor All-Stars have remained as one of the most loved old school footwear– in fact, you might have seen or even own one. With its simple style that comes in various colors, "Chucks" can literally go with anything.
It has been in the market for quite some time,with a few little changes every now and then. Yet Chuck Taylor All- Stars managed to retain its inherent coolness. It can adapt to whatever age, sex and preferences that you might have.
Features:
This shoe is customizable; you can go crazy and change the laces in whatever color and create a pattern you want.
It's for everybody and can be worn in basically any occasion, whether it's casual or even on a red carpet event.
It has a padded inside sole and a rubber traction at the bottom that ensures comfort when you wear it.
Chucks are lighter compared to other shoes today.
They come in different colors
You can choose different styles: the classic, double-uppers, tear-aways or double-tongued; plus you also get to pick the kind of materials either leather or suede.
Colors:
Converse Chuck Taylor All-Stars come in different colors (black, blue, green, red, pink or white) and has various designs (camouflage, skulls, flames, etc).
Price:
The price of a Chuck can range from $50 to as much as $100, depending on the style or if you choose to customize and create your own design.
Everybody is already laying their hands (or feet) on the Converse Chuck Taylor All-Stars. Its simple and ever customizable features makes it a top shoe for a lot of people. There's no reason to stop you from having one yourself.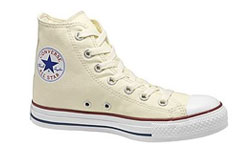 These other Shoe Brands List articles might be helpful to you