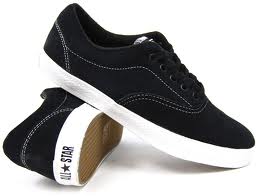 For all those skateboarding fanatics out there, this Converse CVO SE Shoe is definitely the right choice for you. It's the ultimate shoe that won't let you down when you pull the stops at a skatepark.
It's a real stunner — fairly simple but can really provide support for your skating needs. But since the Converse CVO SE has a style that can be worn anytime, anywhere, it will still be a hit even if you're not into skating.
Features:
This shoe features a durable suede upper that has a double-stitched toe box to help you withstand tough and repetitious movement, as well as provide comfort for your feet.
It has an extra light vulcanized rubber out sole, allowing you to have a greater board feel and at the same time providing you with a good arch support and protection.
This shoe is low-top which lets you freely move your ankles and control your speed.
It has a light padded tongue and collar as well as a full-foot cushioning and a PU footbed for cool and comfort.
Colors:
Black/White
Candied Ginger/ Dress Blue/White
Price: $54.95
Whether it's about skateboarding or just a casual stroll in the park, the Converse CVO SE is surely one shoe that should be on your list of must-haves. It definitely deserves to be part of your Converse collection.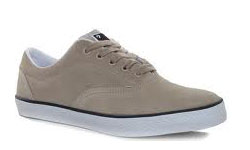 These other Shoe Brands List articles might be helpful to you