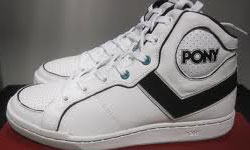 Just because you're a sports buff doesn't mean you're limited to plain old kicks. You sure can jazz yourself up – just check out the Pony MVP Shoes.
With the brand originally meant on producing only athletic footwear only, Pony's decision on spicing up their shoes with the street look has actually allowed them to enjoy a steady following from ever-supportive fans. Even musicians, varying from different genres such as rap and rock, support how diverse the brand is.
But in terms of actual sports use, the Pony MVP Shoes are definitely a pair worth wearing in the hardcourt. With Pony being the official shoewear for the American Basketball Association (ABA), quality and prime performance is guaranteed. This particular shoe, though, shows the topmost ball-game for players.
Playing point will be a breeze with the lightweight material in the shoe. You a wingman? Soar the sky and elevate further as comfortable as possible, with a durable and funky outsole you can depend on to. Or perhaps you play way below the rim? Get that much-needed rebounds and secure the shaded area by having the proper traction to guide you through.
It's just that – it's MVP material. The Pony MVP Shoes are the right kind of footwear to live out your hoop dreams, with the added benefit of looking good at it as well.
Features:
Street High-Cut Look
Ankle Protection
Durable Outsole
Made out of lightweight material
Colors:
Price: $79.99+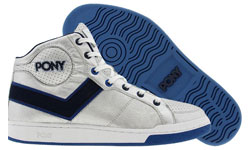 These other Shoe Brands List articles might be helpful to you