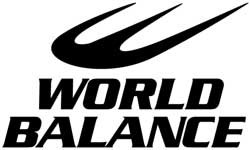 World Balance is a label of sports footwear, accessories, and clothes for all ages and gender. The company was founded in 1980 and from then, has already built strong reputation among its Filipino consumers for their high quality products, exceptional designs, and budget friendliness.
World Balance's mission is to protect, give comfort to the people's feet and enhance their performance; provide great value to the people with our products; and add style, beauty, and innovation to their world.
The brand produces footwear for various active sports activities like running, basketball, and cross-training. They also promote their Street Casual Collection which is a lineup of casual and lifestyle footwear.
Their list of men's footwear includes the following: Academe, Ace Shooter, Advantage MS, After Shock, Air Show, Apex, Aqua Fit, Aqua Flex, Assailant, Baldwin, Ball Game, Ball Handler, Bank Shot, Barracuda, Batman-M01, Bistro, Black Hawk, Boarder, Boulders, Boulevard, Bronx, Cartel, Castaway, Chandler, Charter, Clifford, Comrade, Concept, Corporal, Cosmopolitan, Courtyard, Craft Sail, Cross Over, Crosstown, Day Tour, Decipher, Deco Slide, Desmond, Dixon, Dominant, Drive Force, Dunk Shot, Eco Tread, Endure MS, Enticer, Evenstar MS, Expeditor, Extreme Game, Ferryman, Finch, Flash Runner, Flex Wave, Flex-Shield, Foot Strike, Fraction, Freedom Classic, Freedom Classic, Freedom Fighter, and many more.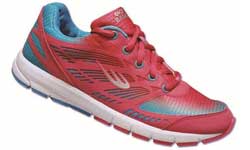 On the other hand, their list of women's footwear includes the following: Aberly, Acres, Active Grid, Alaine, Allison, Althea, Amuse, Ardent, Arriba, Artemis, Bellary, Blaze Lite, Brenda, Bretta, Broadway, Cadence, Candid, Caprice, Carina, Carley, Celestine, Centerfold, Chant, Chantelle, Charisma, Chatter, Chic, Clemence, Cloud, Coral Twist, Corelia, Corolla, Craze, Crissy, Darcy, Daystar, Dazzler, Debonaire, Debra, Diffraction, Diva, Endure, Enthusiast, Entwined, Evenstar, Ferris, Fiery Skipper, Filament, Fitness Elite, Fleece, Flex Appeal and many more.
World Balance also designs and sells children's footwear including Academe, Accentors, Advantage, After Shock, Ball Game, Barracuda, Black Hawk, Boulders, Bronx, Catalyst, Claire, Counter Attack, Dawson, Decipher, Deco Slide, Dunk Shot, Eagle Eye, Eagle Ray, Endure, Ferryman, Fire Streak, Fitzroy, and many more.