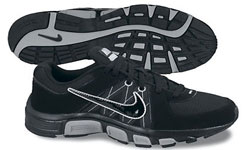 Just because you need to perform at peak condition during a run doesn't mean you don't need to be stylish at all. After all, style does breed confidence, which is an important part on bringing the best out of every athlete.
The Nike T-Run does just that, to give runners the extra and balanced edge of top performance and style. Making use of lightweight materials, pressure and impact is absorbed, allowing a safe and fast run. Also, the use of leather and mesh to hold the entire footwear together creates a beautiful and impressive wearable work of art.
Considering young athletes as well, the Nike T-Run also has a specialty line aimed at kids and toddlers. This creates an even better opportunity to help children develop their sport skills in running at an earlier age in life. Like any other line of Nike running shoes, the Nike T-Run makes use of foam combinations – light and hard foam textures create the perfect cushioning, especially helpful for heel strikes and such.
Yet, don't take our word for it. This great – in both fashion-centric and performance enhancing departments – pair of shoes are further given legitimacy due to its brand: Nike. With a shoe created by a great brand, you – and your kids – are guaranteed to dash and look good in any race.
Features:
Leather Mesh
Density Foam to counter heel strikes
Waffle pattern on outsole to provide traction
Solid Rubber outsole
Colors:
Navy Black
Purple White
Black Red Tan
Price: $33.99+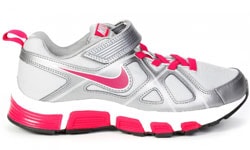 These other Shoe Brands List articles might be helpful to you