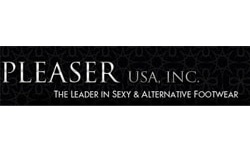 When one thinks of the word "alternative", usually something off, avant garde or just way out there is closely related. Sure, that can be the case, but in terms on shoes, you really wouldn't want something that extravagant – in fact, you'd want something that'll be pleasing! Oh, the perils of fashion!
You don't need to trouble yourself no more. With fashion-forward brand Pleaser USA Inc. Footwear, you can be sure to have shoes that'll be both different and pleasing for you and others.
Related Other American Footwear Company Pony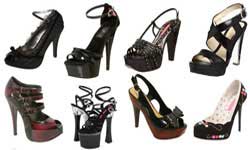 Having started out in the year 1993, the brand has made it a point in only providing the edge in footwear. Alternative shoes get to have the highlight, whether it be gothic boots or high-strap heels. In fact, you can actually think of yourself as a rockstar wearing shoes from this brand, with them having a very diverse line ranging from glam, retro, sexy, punk, gothic… actually, the list goes on!
That probably is the best thing that Pleaser USA Inc. Footwear does. It constantly outdoes itself, making sure it pushes the envelope even further. You can be sure that you'll never get to wear anything of the same kind from this brand – question is, are you brave enough to try a pair on? Get a pair now, and experience how creative you can be, and how pleasing it is as well!
Check out these other Shoe Brands Category:
Official Website of the Company:
http://www.pleaserusa.com/