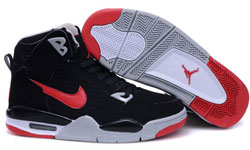 The epitome of basketball greatness, and possibly the best player to ever play the sport, Michael Jordan sure has proved to the world why basketball isn't just a game where one relies solely on talent. Hard work, discipline and the willingness to learn more about your opponent will definitely make you and your team win even the hardest of all games. And rightly so, in relation to Nike's great tagline of "Just Do It" with his Airness' greatness, comes the popular basketball kicks, the Nike Jordan.
An ever expansive line, the Nike Jordan features only the best design and material fit for a player of Jordan's caliber. One thing is sure with these awesome shoes – the light materials used scream airtime, with some models even with built-in air pumps for you to elevate higher and farther. The functionality and design of these shoes are so impressive, that shoe junkies of all kinds tend to consider each model as a work of art.
And speaking of models, the Nike Jordan has up to 22 models available, with almost a new design released in just a matter of years. The exciting Nike product doesn't only feature Michael Jordan as its lead endorser – in fact, recent models have NBA all star players such as Carmelo Anthony, Chris Paul and Dwyane Wade as sponsored athletes.
Features:
Jumpman Logo
Lace Locks
Crossover Straps
Advanced Ankle Support
Models:
Air Jordan I
Air Jordan II
Air Jordan III
Air Jordan IV
Air Jordan V
Air Jordan VI
Air Jordan VII
Air Jordan VIII
Air Jordan IX
Air Jordan X
Air Jordan XI
Air Jordan XIII
Air Jordan XIV
Air Jordan XV
Air Jordan XVI
Air Jordan XVII
Air Jordan XVIII
Air Jordan XIX
Air Jordan XX
Air Jordan XXI
Air Jordan XXII
Price: varies ($600+)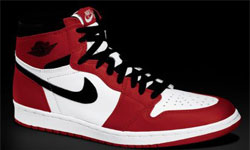 These other Shoe Brands List articles might be helpful to you