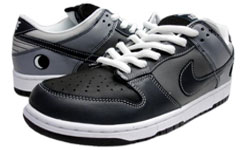 Whether you're out in the streets and wanting to stand out from the rest of the crowd, or want a legitimate pair of sneakers that will make you bring out your A-game (both for a game of hoops or just simply freestyling), make sure you're sporting the Nike Dunk Low Premium.
Always a feature in the hardcourt, the Nike Dunk Low Premium is a tried and tested footwear meant to jazz and boost up anyone's game. First released in the year 1985, these awesome kicks are still a crowd-pleaser today. These classics not only look dazzling, but give an impressive level of comfort for its wearers, which is still being sought after by other contemporary shoe models.
The material used for this particular Nike masterpiece do vary per line, but nevertheless, comfort and style is always guaranteed.
Perhaps the main thing that makes the Nike Dunk Low Premium a popular shoe of choice during the past decades is its expression of individuality. It was actually recorded that college schools who first wore these shoes matched their individual sneakers with their respective team jerseys. It was a breakthrough, which Nike is always known for creating. So don't think twice – make sure you get to wear a pair today!
Features:
Comes in different materials – choice of corduroy, smooth leather and denim twill.
Customizable Colors
Cupsole meant to create a comfortable wear.
Colors:
Bold Berry
Pink Spark
Yellow
Seasonal Colors
Price: $130.00+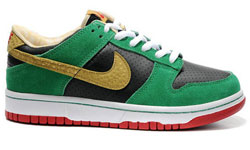 These other Shoe Brands List articles might be helpful to you