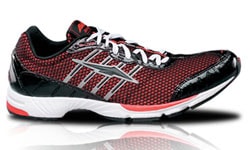 Running can be considered as a performance art. Every single detail, from pacing your breath, building up strength, and even the road's traction all lead up to the penultimate climax, which of course is a graceful exit towards the finish line.
And just like any artist with his paintbrush, chisel or pencil, a runner would need the proper tools to create a masterpiece. And for a runner, nothing comes closer to mind than the proper pair of running shoes, which in this case is the ever-popular Avia BOLT.
Probably AVia's lightest footwear (weighing just about 8.5 oz), the AVia BOLT is definitely a masterpiece shoe. The feather-weight feature only guarantees any kind of runner of a peak performance run, with the added benefit of protection.
The shoes' specially designed sole makes sure that every step is taken into consideration, of bringing the best out of any race participant. And in terms of flexibility, the AVia BOLT is no pushover at all. Made to contour to both the runner's feet and road track conditions, comfort and stability can be put to the test without any fear of mishaps.
So if you're into running, either to compete with others or to create a masterful work of art, make sure to consider wearing the Avia BOLT. Nothing comes close to beauty – and performance – with a pair of these shoes. Nothing comes close on having the best tools to create a masterpiece run.
Features:
Dura-Stryk Outsole Compound
Speed Lacing System
Lightweight Microfiber
Colors:
Pink Taffy
Black
Blazing Yellow
Price: $109.95+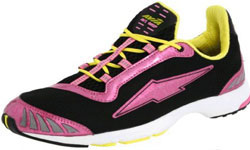 These other Shoe Brands List articles might be helpful to you