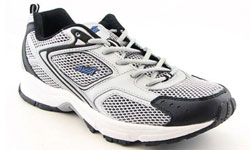 Training is a very important part of running – you really wouldn't be able to reach the even finish line, or even finish a set amount of distance without the proper conditioning. And in terms of training, rhythm or the correct pacing can develop you to an even better athlete.
Knowing how important the correct kind of training is for all sorts of runners, a cutting-edge type of footwear, specifically the AVIa Rhythm, was developed. The name itself, which involves the interval or spacing of a run, is straight-to-the-point: it will develop your overall running skill.
The AVIa Rhythm makes it a point to adapt to each runners unique running style. A Shear Cantilever System allows the pair of shoes to learn and contour the right way, making each heel strike worth it. Plus, traction and overall road texture is given even bigger emphasis, with the expansive and durable cushioning available.
Perhaps the best feature of owning and wearing the AVIa Rhythm is its propensity for gearing runners to their limits. It's an endurance type of shoe – training will be pushed even further, with the shoe not wearing down at all. So if you need to maintain yourself for the extra mile, and want very significant results, you may want to run in these shoes.
Features:
Shear Cantilever System
Dura-Ryd Foam
Dura-Stryk Compound
Colors:
Chrome Silver
Azalea
Yellow Glow
White
Humid Lime
Price: $120.95+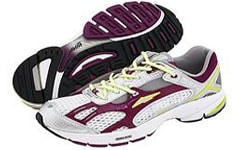 These other Shoe Brands List articles might be helpful to you