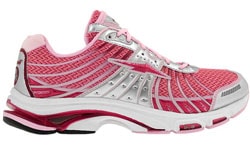 Running is always a competition, a quest towards greatness. This can be against other fellow athletes, or a way for you to overcome your personal demons. Heck, it can be a way for to motivate yourself in doing things you otherwise have already deemed of unattainable.
So in overcoming your personal quest or competition, what better way to push yourself even farther than having a reliable pair of shoes? And that particular pair would be no other than the AVIa Quest.
Putting the runner's demands as its foremost priority, these cool and nifty pair offers only the best in bringing out the potential out of every athlete. The only shoe with a state-of-the-art Shear Cantilever System technology, the AVIa Quest actually learns to adapt to every runner's unique performance level. The system allows its biomechanism to provide the best kind of cushioning meant for a runner's skill, without any time-consuming or complicated adjustments needed to be made.
Just the sleek design of the AVIa Quest will let any runner wish they own a pair. So, in fulfilling your quest, or edging out the competition (both you and other runners), the AVIa Quest is the best pair for the road. Make sure you get it and wear one today.
Features:
Shear Cantilever System
Biomechanical Cushioning
Lightweight Microfiber
Colors:
Chrome Silver
Metallic Red Blaze
Seashell Pink
Pink Sugar
Price: $130.00+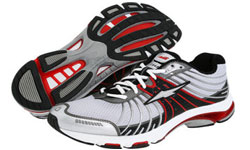 These other Shoe Brands List articles might be helpful to you