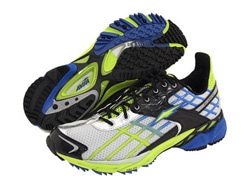 In preparing to run out in the wild, particularly for marathon races where all sorts of terrain can be encountered, needs proper planning to succeed. This isn't a typical race, which is just limited to a set boundary of concrete and heat. The wild is just that – it's wild, and can be disastrous without the proper pair of shoes.
So it's always a good thing for shoes like the AVia Stoltz to give your feet the proper protection for this type of run. Providing the right kind of cushion for off-track runs, the AVia Stoltz also gives a subtle benefit for runners – bringing out optimum performance level for its wearers.
With an ankle cut that is slightly higher than other shoes of its kind, protection and wear and there is maintained, giving the assurance that a race is successful completed.
Yet, the AVia Stoltz' best feature may perhaps be its sole. Its "soul" for it sole is made to handle very high mileage, giving runners the peace of mind of running through almost everything. Rocks, puddles and other obstacles found in trail running can be managed in a very efficient way, saving time and stamina for the awesome pair of shoes' wearers.
Features:
Lightweight Air Mesh Upper
Single-pull lace system
Avi-Lite EVA midsole
Otholite insoles
Colors:
Price: $110.00+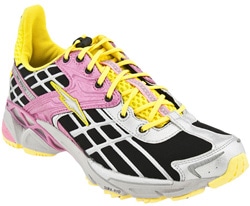 These other Shoe Brands List articles might be helpful to you