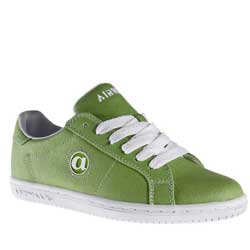 Tennis: a sport where spectators gaze in awe at the awesome action unfolding right before their eyes. From the bounce of the ball, to the speed of each swing that the players frantically hit it, nothing seems to escape everyone's eye for the penultimate match point. Yes, everyone's got their eyes on the crisp, green felt ball.
And so can you too, on your feet. Any woman can enjoy the right kind of attention by simply wearing the Airwalk Women's Jim Canvas (Green). Made out of the same tennis felt that seems to have a magnetizing effect on everyone that stares on it, this wonderful pair of sneakers is also a delight to wear.
Comfort and grace combined, with the best quality that Airwalk has always delivered – you can never go wrong with the Airwalk Women's Jim Canvas (Green)!
Let your feet be the star of the show. Be like the great element that every Tennis fan looks out for. And not only that, walk, play and perform to the best of your ability as well. Wear the Airwalk Women's Jim Canvas (Green) to be the highlight woman that you've always wanted to be!
Features
Green Tennis Ball Felt Material
Molded Eva
Cupped Sole for protection
Colors
Green
Price
$75.00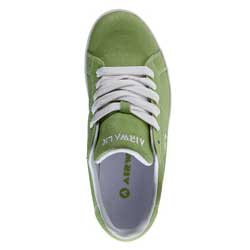 These other Shoe Brands List articles might be helpful to you