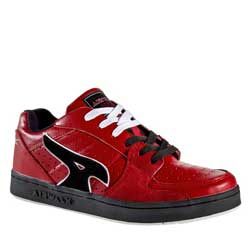 The tough girl persona seems to be the most common stereotype when people think of female skaters. After all, they're one of the boys! Even more so, these hard-as-nails women seem to even do much better than the guys, that they definitely do much more – and even accomplish more – than the average skater.
And in support to these great women, popular shoe brand Airwalk has released one of its most innovative designs. The Women's Airwalk Reflex Formula 1, a cool and tough pair of sneakers, can probably be the perfect footwear for female empowerment. Setting the tone that the ladies are some of the most gruesome predators of the human species, the brand had a very fitting image of a pterodactyl embossed on the shoe's heel.
It's the perfect image for female skaters, who so very much often swoop down and attack the skateparks with their killer moves. Best of all, the Women's Airwalk Reflex Formula 1 is one heck of a stylish pair of kicks. The bright red color of these shoes can definitely make heads turn, and create the perfect impression that can both strike terror and awe in the same time.
So women, if you want to hit the ramps and flex your authority in the extreme sports, make sure you're wearing the right pair of shoes. The Women's Airwalk Reflex Formula 1 will tear down the competition and make you a hit in the fashion world as well!

Features
Black/White Lace for support
Sleek rubber material for protection
Tough outsole for skate moves
Color
Red
Price
$65.00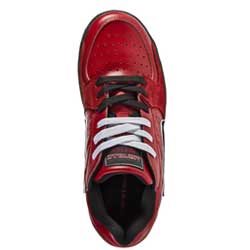 These other Shoe Brands List articles might be helpful to you