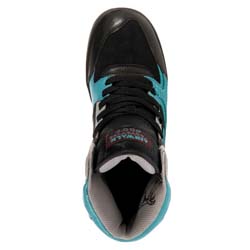 Sometimes, old school shoes breed confidence and performance that even the latest and most technologically-advanced footwear can't seem to match. It is something that sneakers from a time gone seem to always have: tough, no-nonsense protection and performance, that can truly stand a long number of years. These memorial type of shoes have their own sense and style of being the toughest enforcers in whatever line they're in.
And one sort of model that seems to have the factors of old school pride is the Airwalk Prototype 600°F Bruiser. Aptly named because of its heavy duty appearance, it is a pair of footwear that definitely kicks down the competition in the streets. Don't let the retro styling turn you off.
The Airwalk Prototype 600°F Bruiser provides total protection and hits back rivals by turning them into amateur. After all, who would want to fight against someone that deems terror, confidence and style in one complete package?
It's no contest at all. The Airwalk Prototype 600°F Bruiser has all of the features needed to perform to the fullest in any sort of action sport gathering. Performance is truly delivered just by its looks. And appeal is guaranteed, with the old school appeal that never grows old. Make sure to wear this pair of powerful shoes to have the edge in the streets.
Features
Thick shell for comfort and durability
Heavy outsole for protection and grip
High cut design for ankle protection
Colors
Price
$85.00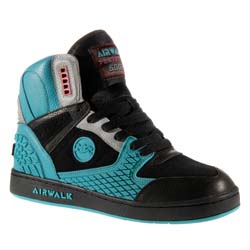 These other Shoe Brands List articles might be helpful to you