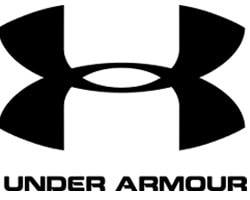 Under Armour is an accessories and sports clothing company based in Baltimore, Maryland, USA. They generally manufacture and market casual and sports clothing. They only started selling footwear in 2006. Under Armour also has several headquarters around the world, particularly in Amsterdam; Denver, Colorado; Guangzhou, China; Hong Kong; Toronto, Canada; Austin, Texas; Jakarta, Indonesia.
Under Armour was founded by Kevin Plank in 1996. Plank was actually a former team captain of the University of Maryland's football team, until he decided to venture on to business. He took the effort to travel to many states of the East Coast with only homemade apparel in his car's trunk. Successfully, he was able to earn $17,000 at the end of 1996.
He started out this business in his grandmother's basement in Washington D.C., until he decided to move to Baltimore and ended up in his official headquarters at Tide Point. Everything started out with Plank's idea to replace his always swear-soaked T-shirts with moisture-wicking synthetic fabric. Since he is a fullback, he found it irritating that he has to change his wet undershirts every time. After graduating, Plank was successful in making his first prototype and asked his teammates to wear it.
He perfected this shirt on countless redesigning, until one thing led to another, major sports apparel brands like Nike, Reebok, and Adidas started to make their own version of Plank's moisture-wicking apparel.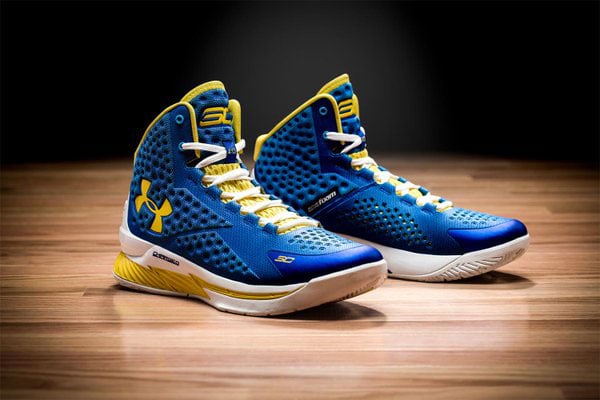 Image source: twitter.com
Under Armour shoes are divided into several categories including tactical boots, basketball shoes, cleats, training shoes, and running shoes. Their tactical boots are basically designed for rugged use. They were ergonomically designed to last for a long time and are weather-proofed. Under Armour also sells basketball shoes of various designs, colors, and features. Most of these shoes are crafted with microfibers so that the air can flow inside the shoe even in long hours of use.
Cleats, or football shoes, are also designed and are sold by Under Armour. Training shoes and running shoes are also a company's trademark and are being developed as new comfort technologies are introduced every year.
Here is the full list of Under Armour shoe models and variants:
Mens
Basketball Shoes
UA ClutchFit Drive Mid
UA Curry Two
UA ClutchFit Drive II
UA Lockdown
Grade School UA Jet
UA Lockdown
Grade School UA Torch
UA Micro G Torch
UA Jet
Running Shoes
UA SpeedForm XC Mid Trail
UA SpeedForm Apollo Vent
UA Speedform Gemini
UA SpeedForm XC Trail
Primary School SpeedForm Apollo Twist
UA Micro G Velocity
UA Speedform RC Vent
UA Micro G Optimum
UA Micro G Velocity Storm
UA SpeedForm Apollo Graphic
UA Micro G Velocity Storm
UA Speedform Fortis Graphic
UA Charged Bandit
UA Micro G Velocity
UA Thrill
Grade School SpeedForm Fortis
UA Micro G Mantis II
UA Speedform Fortis
UA SpeedForm Apollo Twist
UA Micro G Engage II
UA Charged Bandit Night
UA Speedform Fortis Night
UA Fat Tire Low Trail
Training Shoes
UA Micro G Elevate
UA Micro G Deception
UA Micro G Sting II
Grade School UA Micro G One
UA Phenom Proto
UA Charged One
UA Speedform Phenom
UA Micro G Limitless
UA Micro G Sting
Football Shoes
UA SF Flash Turf
UA SpeedForm CRM FG
UA SF Flash ID
Soccer Shoes
UA Speed Force FG
UA ClutchFit Force Leather Hybrid Soccer Cleats
UA Speed Force HG Soccer Cleats
UA ClutchFit Force FG Soccer Cleats
UA CF Force FG Soccer Cleats
UA SF Flash FG Soccer Cleats
UA Speed Force HG Soccer Cleats
Others
UA BGS SpeedForm Apo
UA Speed Force III ID
UA Micro G Assert V-
UA ClutchFit Drive L
UA Spine HL TR-BLK
UA CF Force HG Jr.
UA BGS Micro G Pulse
UA Micro G Strive V-
Womens
Running Shoes
UA Micro G Velocity
UA Charged Bandit Night
UA SpeedForm Apollo Graphic
Grade School UA Micro G Velocity
UA SpeedForm Apollo Pixel
UA Speedform Fortis Night
Grade School SpeedForm Fortis
UA Speedform Fortis – Pixel
UA Speedform Fortis
Primary School SpeedForm Apollo Twist
UA Charged Bandit
UA Thrill
Training Shoes
UA Micro G Limitless
UA Micro G Sting II
Others
UA SpeedForm XC
UA SpeedForm Gemini
UA SpeedForm Apollo Vent
UA SpeedForm StudioLux Mid
Grade School UA SpeedForm Apollo
UA Micro G Optimum
Grade School UA Micro G Pulse II Fade
UA Micro G Engage II
UA SpeedForm StudioLux Mid Twist AR2
UA Micro G Mantis II
UA Studiolux Mid Twist Shoe
UA VALSETZ STEALTH
UA SpeedForm FG Soccer Cleats
UA Micro G Assert V
UA SpeedForm LX Shoe
UA SpeedForm StudioLux Twist AR3
UA Sting TR 2
UA Micro G Sting TR
UA SpeedForm StudioLux Print AR2
Kids
UA CF Force Turf Football Boots
Official Website of the Company: