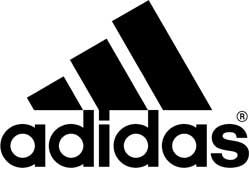 Adidas Footwear is a German sports apparel manufacturer. It is the parent company of the Adidas Group which consists of Reebok, TaylorMade-Adidas and Rockport. Adidas is the largest sportswear manufacturer in Europe and the second-biggest sportswear manufacturer in the world, with American rival Nike being the biggest. It was founded in 1948 by Adolf "Adi" Dassler.
The Adidas company mainly produces sports footwear and other products such as bags, shirts, watches, eyewear and other sports-clothing related goods. The company's clothing and shoe designs typically feature three parallel bars and the same motif is incorporated into Adidas's current official logo. The Three Stripes were bought from the Finnish sport company Karhu Sports in 1951.
Related Other German Footwear Company Puma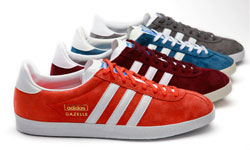 Adidas influences the advancement of quality and style of their products. A healthy competition between Nike list of shoes and Adidas list of Footwear help their selves to improve more. It is one of the most heard brands in different league of sports such as basketball, soccer, running, tennis, rugby and many more.
With advanced technology such as the adiPRENE for maximum shock absorption and FORMOTION to ensure a smoother transition from heel to forefoot, you will have no problem finding the perfect shoe to meet your running needs.Adidas list of Footwear has been ensured with great quality at an affordable price. Their running shoes are sometimes slightly wider, but overall very comfortable.
Here is the full list of Adidas shoe models and variants:
---
Adidas NMD_R1

Image Source: adidas.com
When high-performance trainers meets some style updates – that's what the Adidas NMD_R1 is all about. First up, Adidas' minimalist design is best seen in this pair of shoes, with some great subtle enhancements that will make any sneakerhead smile. But more than its looks, the Adidas NMD_R1 is actually a really comfy shoe that performs really well.
Whether its in the gym or the workplace, this pair's top features make each walk really worthwhile. The latest model now comes with a water-shedding overlay; the boost cushioning assures you that each step is light yet solid. Truly, do yourself a favor and get a pair now!
More About Adidas NMD_R1 on adidas.com
---
Adidas Alphabounce+

Image Source: adidas.com
Running just got real lighter with the Adidas Alphabounce+. The latest model out of this impressive Adidas line of footwear integrates an innovative use of mesh technology. Designed to let air flow smoothly (without losing out on overall foot protection), each run is now light as a feather. As a support shoe, the Adidas Alphabounce+ performs excellently as well.
The shoe's cushioning is flexible enough to withstand your powerful steps. It will also endure sudden movements – perfect for cross-training usage! Of course, the looks department is classy Adidas – this is a pair of shoes that may just be an icon a couple of years from now!
More About Adidas Alphabounce+ on adidas.com
---
Adidas Harden Vol. 4

Image Source: adidas.com
Fear the beard! You know that Adidas made a really outstanding basketball shoe, if it's able to meet probably one of the best pointers ever in the NBA, James Harden's standards! Knowing how this player moves, Adidas integrated the use of lightweight cushioning to help Harden breeze on by rivals. Also, this shoe's traction is specifically designed the way Harden moves, maximizing all potential on the court.
For additional stability, this shoe comes with a banking barrier for some much-needed support and protection. Looks, of course, goes in line with Harden's personality – the explosive nature of this footwear is a match! This is a shoe worthy for Harden!
More About Adidas Harden Vol. 4 on adidas.com
---
Adidas OZWEEGO TR

Image Source: adidas.com
Easy does it with this 1990's inspired shoes, the Adidas OZWEEGO TR. As part of the revamp of the chunky shoes look, this footwear makes sure to only focus on the good stuff on this unique kind of look. Putting the emphasis on different kinds of layers, this shoe has a mesh upper (fashioned like a sock) which places the attention towards the TPU and suede overlays.
This shoe is also integrated with Adiprene cushioning and an EVA midsole, making it really comfortable to wear. And considering its thickness, this is also the perfect shoe during the cold season! Don't let bad press on chunky shoes turn you off. This is really an amazing pair of kicks you ought to wear!
More About Adidas OZWEEGO TR on adidas.com
---
Adidas Energyfalcon

Image Source: adidas.com
When you need to go the distance, you better make sure that you have a pair of shoes that won't break apart. The Adidas Energyfalcon has the right set of features that will help you get where you need to be! The free-motion design of these shoes will give you the stability you need, even when you're running on the toughest trails or road conditions.
Also, the Adidas Energyfalcon is light enough, giving you the comfort you deserve during runs. Best of all, the outsole of this shoe is durable enough to withstand all sorts of elements nature has to offer. This is the perfect kind of shoe you'd want to have when blazing a path out in the wild!
More About Adidas Energyfalcon on adidas.com
---
Adidas Kaptir

Image Source: adidas.com
When the urban jungle is your turf, then you'd want some footwear that will balance style and performance. And the Adidas Kaptir delivers highly in both areas. Sleek and minimalist (as it goes with most Adidas shoes), this footwear can very well match up with any wardrobe out there.
Additionally, comfort is prioritized highly in this pair, considering the different kinds of terrain one may encounter in the city. The Cloudfoam midsole, working in conjunction with the Ortholite technology found in the shoe's sockliner, results in what may be one of the most comfortable shoes you'll ever wear in your life!
More About Adidas Kaptir on adidas.com
---
Adidas Continental 80

Image Source: adidas.com
Adidas sure makes some of the most stylish trainers. In fact, even when out of the gym, you'd just want to keep your feet in these amazing kicks! And one example of a trainer that excels in both style and performance is none other than the classy Adidas Continental 80. Bringing in the iconic and beautiful design facets of some of the best sneakers in the '80's, this iconic shoes highlights the Adidas logo in such a great way.
But more than the great looks, the Adidas Continental 80 is a really comfy wear, with the EVA insert giving you the stability you deserve. Of course, the fine French terry lining does make this shoe truly stand out from the pack! A shoe that best symbolizes greatness!
More About Adidas Continental 80 on adidas.com
---
Adidas AlphaEdge 4D

Image Source: adidas.com
The future of running shoes is best seen in the Adidas AlphaEdge 4D. With the midsole printed digitally, and the shoe's lattice structure made out of liquid resin, you are sure that the brand goes for premium innovation in crafting this footwear!
In fact, every single facet of this shoe is precisely engineered (the heel down towards the arch), assuring runners that this is a shoe that'll go for the perfect fit. This shoe's outsole is made out of continental rubber (the same material used in car tires) which will allow runners smooth movement without missing a beat. In other words, this is a shoe that takes running seriously – while still looking great doing it!
More About Adidas AlphaEdge 4D on adidas.com
---
Adidas Samba OG

Image Source: adidas.com
Perhaps the shoe that started it all, when it comes to both excellent sports and street fashion footwear! The Adidas Samba OG, a definite shoe icon, has all the good stuff to make it a go-to shoe no matter the era. Breaking it down, what makes this shoe legendary would probably be the simple (yet really stylish) and minimalist three stripes, the t-toe design, and the rubber cupsole.
Also, the gum rubber midsole doesn't only make it really nice – it does offer you the support and comfort you need when walking. It's just that good! From the soccer field right towards street fashion, the Adidas Samba OG is truly an epic example of one of the greatest footwear ever created!
More About Adidas Samba OG on adidas.com.ph
---
Adidas Questar Flow

Image Source: adidas.com
For a mix of sporty, stylish, yet minimalist looks, the Adidas Questar Flow has the perfect appearance to fit into your wardrobe. The first thing that you may notice with these shoes when wearing them is that it's really light! This lightness, which allows you to move better, does not lose out in durability at all.
Considering that it also has an extra midsole cushion (and an Ortholite lining for stability and comfort), you can actually wear this all day long. And that probably may just be what needs to be done – this is really an excellent shoe to wear, no matter the occasion!
More About Adidas Questar Flow on adidas.com
---
Adidas Stan Smith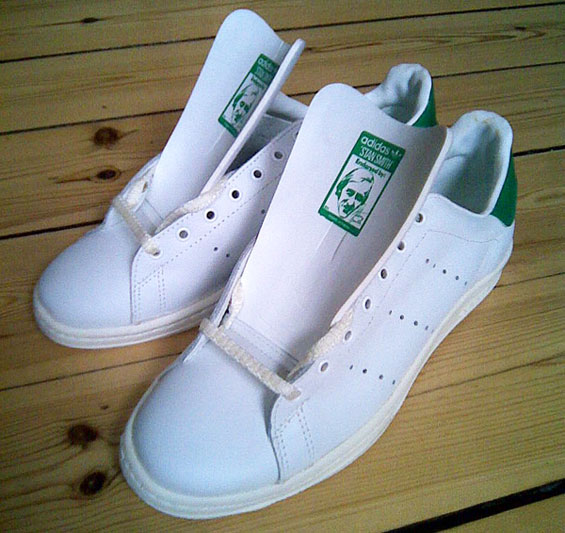 By Tohlsson – Own work, CC BY-SA 3.0, https://commons.wikimedia.org/w/index.php?curid=24640770
Sport a classic shoe without losing out on comfort. The Adidas Stan Smith sneakers, simple yet elegant (yes, that is indeed possible) footwear that will work with any of your looks, may just be the perfect pair of shoes that you'll ever wear. Read Our Honest Review
Other Adidas Shoe Models
Adidas RapidaRun

Image Source: adidas.com.ph
Adidas Terrex Agravic TR Trail Running Shoes

Image Source: adidas.com.ph
Adidas Superstar

Image Source: adidas.com.ph
Adidas Nizza Pride

Image Source: adidas.com.ph
Adidas SL 72

Image Source: adidas.com.ph
Adidas Matchbreak Super Shoes

Image Source: adidas.com.ph
Adidas Zurro SPZL

Image Source: adidas.com.ph
Adidas Predator 20.3 Firm Ground Boots

Image Source: adidas.com.ph
Adidas D Rose 10 Pride Shoes

Image Source: adidas.com.ph
Adidas Copa 20.3 Turf Boots

Image Source: adidas.com.ph
Running Shoes
Adizero Adios Boost 2
Adizero Boston Boost 5 Women's
Adizero Feather Prime
Adizero Takumi Ren Boost 3
Adizero XT 5 Women's Trail
Arriba 2
Arriba 4
Adizero MD 2
Duramo 6
Energy Boost ESM Women's
GSG9 Women's Trail
Kanadia 7
Kanadia 7 Gore-Tex Trail
Kanadia 7 Trail
Kanadia 7 Women's Trail
Kanadia TR 4 GORE-TEX
Questar Boost Techfit
Response Boost
Response Trail 21 GTX Women's
Response Revenge Boost 2
Sprintstar 4
Supernova Glide Boost 7
Supernova Riot 6 Women's Trail
Supernova Sequence Boost 8
Terrex Boost GTX Women's Trail
Photos of Adidas different types of shoes
(Photos Courtesy of http://www.adidas.com/)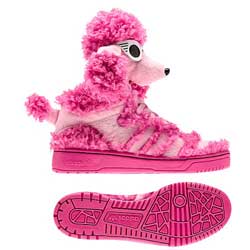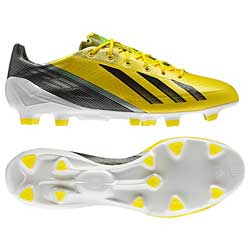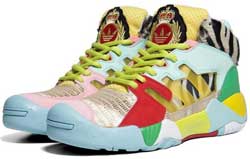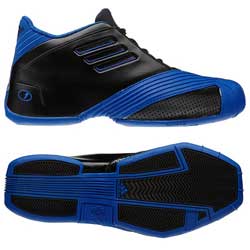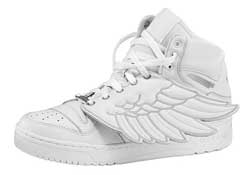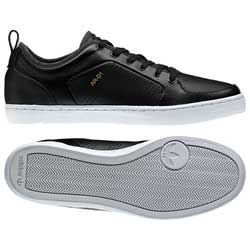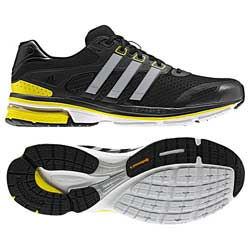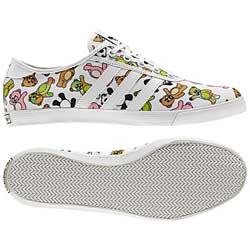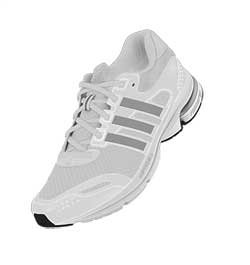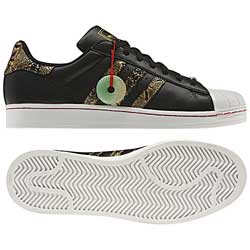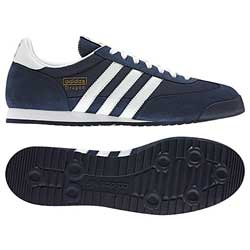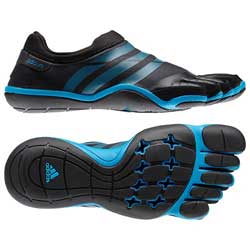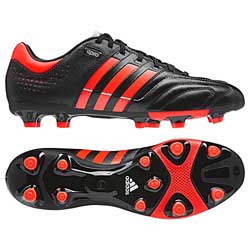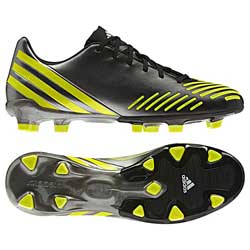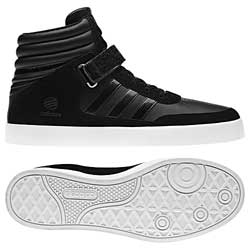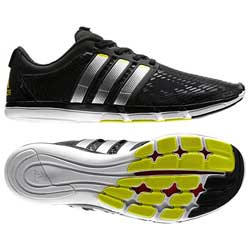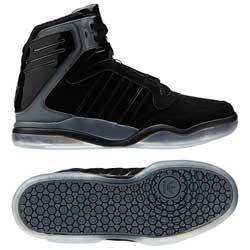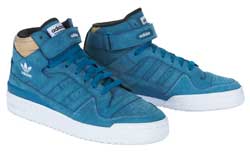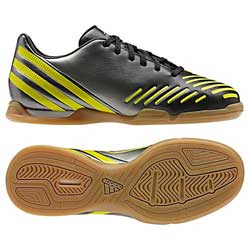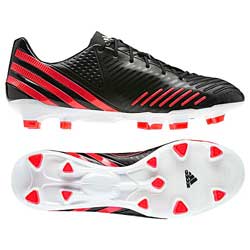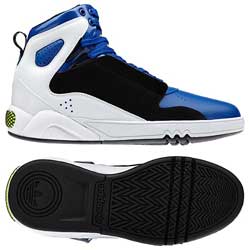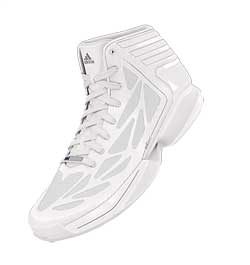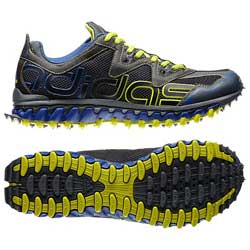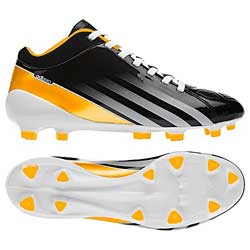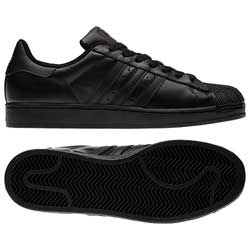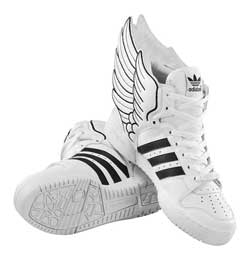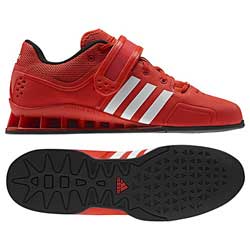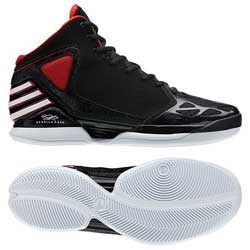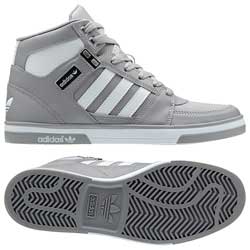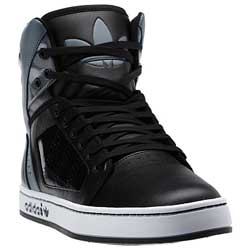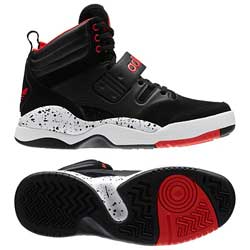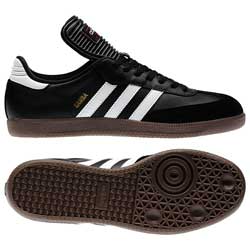 Check out these other Shoe Brands Category:
Official Website of the Company: