When it comes to stylish footwear, look no further than shoes from the amazing brand, Original Penguin. Known as a brand endorsed by Hollywood stars, you can be sure that these shoes are top of the class.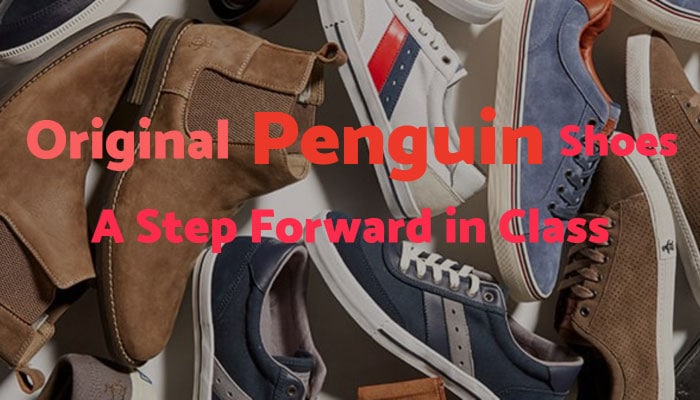 Starting Something Wonderful
Sometimes, a quirky happenstance will result to something wonderful. Such is the case on how this brand first began (which then created to countless and aspiring Original Penguin outlet stores scattered across the globe!), when Abbot Pederson, a salesman for Munsingwear, a garment company that specializes in military wear and underwear, chanced upon a penguin. To be exact, a stuffed penguin!
After a long day in a New York sales trip, Pederson, as quirky as it gets, bought a stuffed penguin from a local taxidermy shop. This was because the salesman just wanted a cool drinking buddy when he'll go for some drinks at this pub. Naming the bird Pete, Pederson (again, weirdly enough), knocked the penguin's head just when he was buzzed enough from the alcohol.
On his flight back home to Minneapolis, the conversation starter of a piece, Pete the penguin (which now sported Pederson's necktie on its headless neck), caught the attention of a beautiful stewardess.
The flight attendant, who saw Pete as a fancy and fashionable penguin, suggested that the bird should be immortalized in one way or another – even on a shirt! This, of course, gave Pederson an idea. Lo and behold, and with the icon living even on this day, Original Penguin still brings about some joy and sense of class among its customers!
Related Other American Footwear Company Go Bananas (The Good Way) with a Banana Republic Shoe!
And of course, from a simple penguin icon embroidered on a shirt, the brand has further expanded its design and style towards different mediums. With Original Penguin men as the initial line, further collections (such as Original Penguin Womens and Original Penguin Kids) have spun out. And the brand does offer variety – from the signature woven shirts and polo shirts, Original Penguin had also began expanding its releases on outerwear, bottoms, and even shoes!
Highlighting the Best of Original Penguin Shoes
Focusing on the amazing footwear that this brand has produced, we'd now like to share some of our top picks. And we do hope you grab the opportunity to get your feet into these fine kicks – these are really some of the best shoes in the market!
---
Devin Sneaker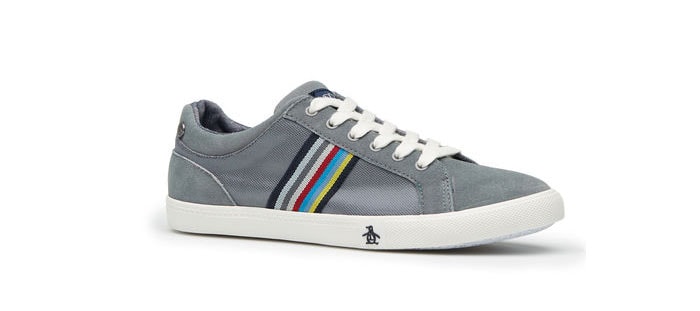 Image Source: originalpenguin.com
Sometimes, the subtle details create the loudest and brightest impressions. This minimalist, light grey sneaker comes with some sporty and colorful stripes. The minor inclusion of these colors add a bit of class to an already stylish and comfortable pair of shoes!
More About Devin Sneaker on originalpenguin.com
---
Douglas Sneaker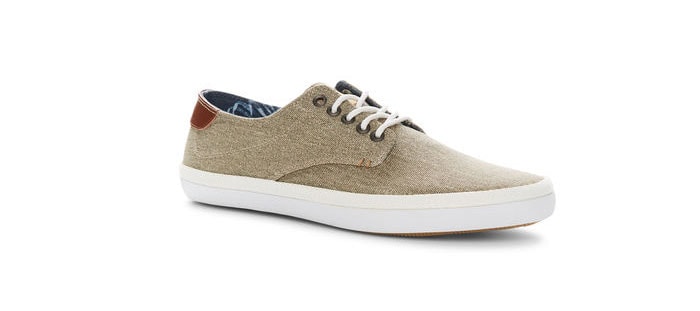 Image Source: originalpenguin.com
The washed canvas upper of this shoe is just the perfect material to complete your laid-back look! The subtle logo detail of the Original Penguin design is found on the tongue – a subtle nod on the best impressions are best seen when actually focused upon!
More About Douglas Sneaker on originalpenguin.com
---
Dane Sneaker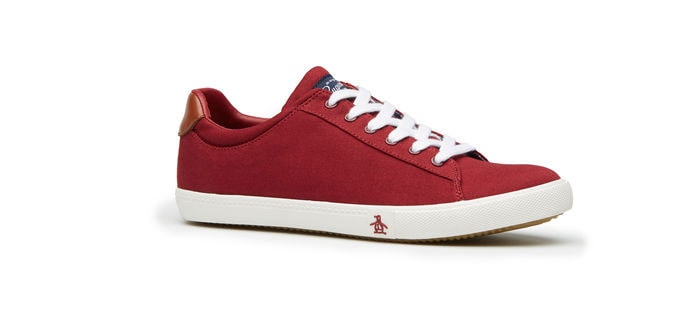 Image Source: originalpenguin.com
Fun and comfy, this shoe is the perfect companion to a casual yet sporty look! The twill canvas upper and padded collar and tongue of the shoe offers optimum comfort.
More About Dane Sneaker on originalpenguin.com
---
Milton Sneaker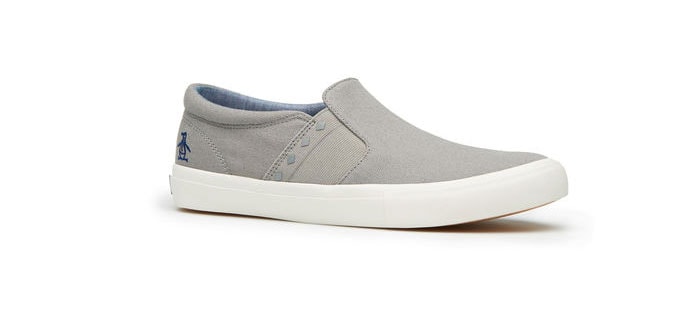 Image Source: originalpenguin.com
If there's one thing that Original Penguin shoes are proud of, is that it does not need flashy details to make an impact. It's all in the details! The Milton sneaker is one excellent example of this philosophy. A double gore shoe, this comfy sneakers can complete all sorts of looks. The embroidered Pete logo is accentuated with nifty diamond details on the shoe – a stylish look indeed!
More About Milton Sneaker on originalpenguin.com
---
Collin Sneaker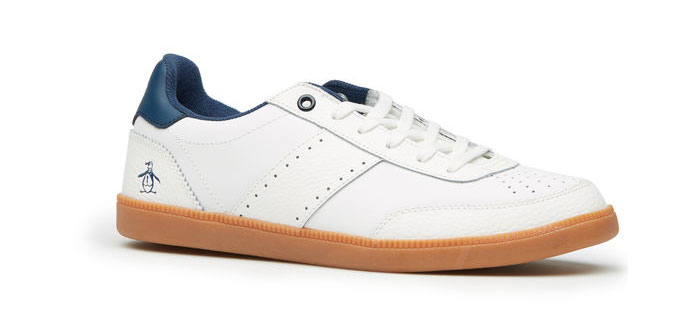 Image Source: originalpenguin.com
Retro style with a smooth touch of signature Original Penguin minimalistic details, the Collin sneaker can definitely make you the king of the court. The leather upper is accentuated with fine and minimalist details (the embroidered Pete logo, perforated toe design, the beautiful leather stripe inclusion) that this is truly a shoe to behold!
More About Collin Sneaker on originalpenguin.com
---
Branson Sandal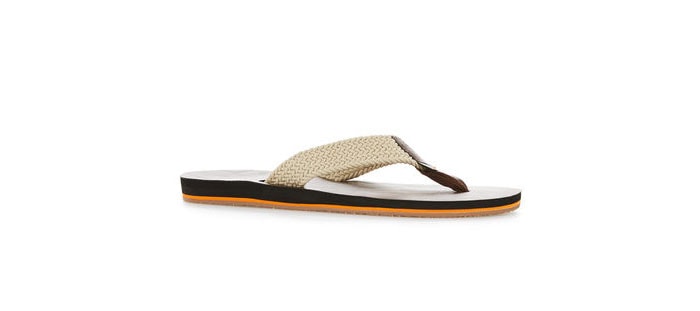 Image Source: originalpenguin.com
Original Penguin also designs and produces sandals. And an awesome model of this type of footwear is no other than the Branson sandal. With comfort emphasized, the rubberized outsole and Eva midsole encompasses the woven strap material found on the upper – just the perfect footwear to be in when you'd just want to relax (and still look amazing!)!
---
Cole Sneaker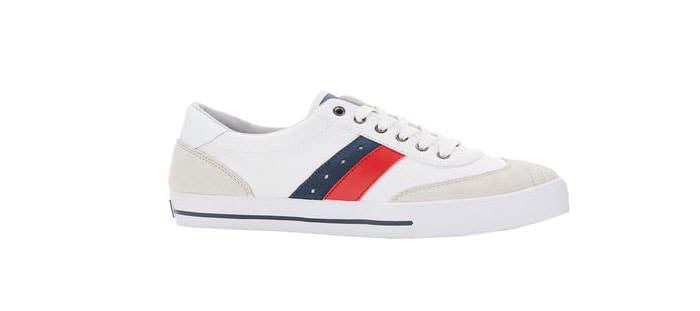 Image Source: originalpenguin.com
As one of the best-selling kicks from its shoe collection, Original Penguin's Cole sneaker offers only the best in style and comfort. The round toe sneaker offers the perfect balance of retro and modern stylings, coming in with tons of subtle details that results to an exciting (but not distracting) look. The asymmetrical stitches of the Cole sneaker works in comparison to the signature stripes that Original Penguin footwear are known for!
More About Cole Sneaker on originalpenguin.com
---
Chad Sneaker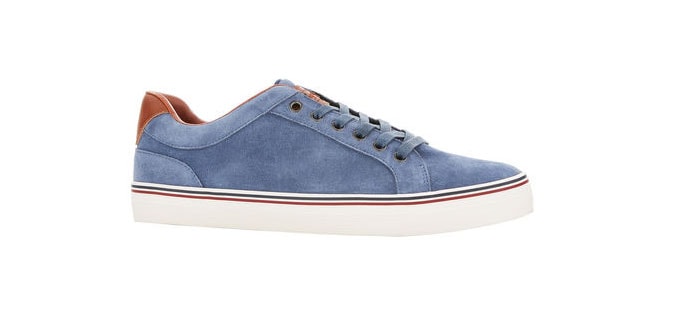 Image Source: originalpenguin.com
Dress up (well, shoe up) to impress with the Chad sneaker. These oxford kicks come in a suede finish, playfully (and tastefully) combined with contrasting layers on the shoe's sidewalls. The right pair to wear when you'd want to make a lasting and dazzling impression!
More About Chad Sneaker on originalpenguin.com
---
Nathan Wingtip Boot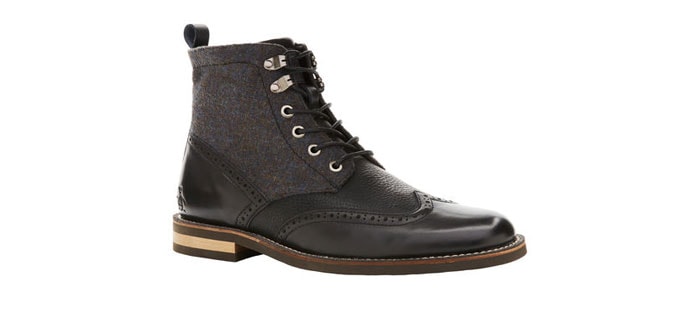 Image Source: originalpenguin.com
For special occasions or moments that you definitely need to leave a stylish impression, make sure to get your feet into these beautiful boots. Original Penguin's Nathan Wingtip boots are 100% leather with a full-grain leather upper that comes with a smooth textile finish on the shaft. Impressive and comfortable, these boots are made for walking the path towards a higher class of style!
More About Nathan Wingtip Boot on originalpenguin.com
---
Myles Chukka Boot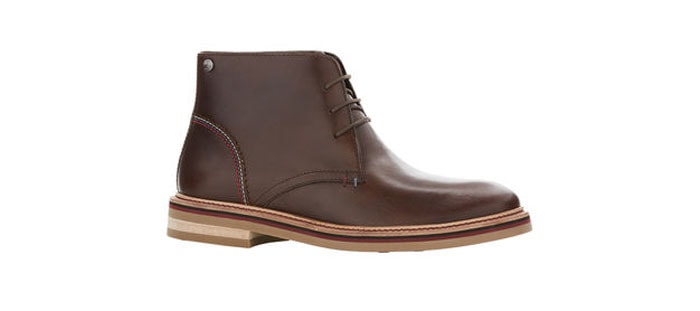 Image Source: originalpenguin.com
For an all-day pair of boots, the Myles Chukka boots definitely does the job. Sophisticated but still retaining its all-comfort appeal, these boots come with a nice blend of a full grain upper and rubber sole (that comes with stacked layers of leather). A fashionable pair of boots no matter where and when you plan to wear them!
More About Myles Chukka Boot on originalpenguin.com
---
Owen Sneaker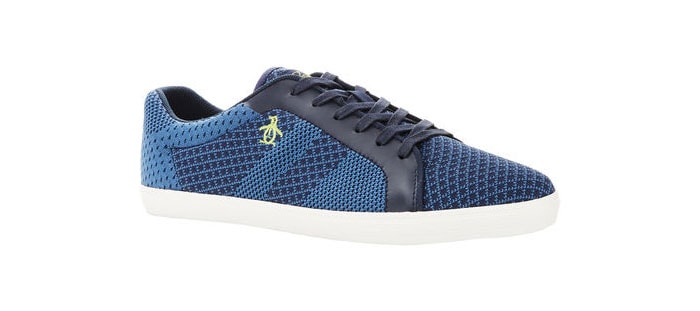 Image Source: originalpenguin.com
For a comfortable yet striking appearance, the Owen sneaker is the right shoe for you. Engineered knit, the fine details on this vulcanized sneaker comes with a two color Pete logo for some additional level of appeal!
More About Owen Sneaker on originalpenguin.com
---
Holden Boot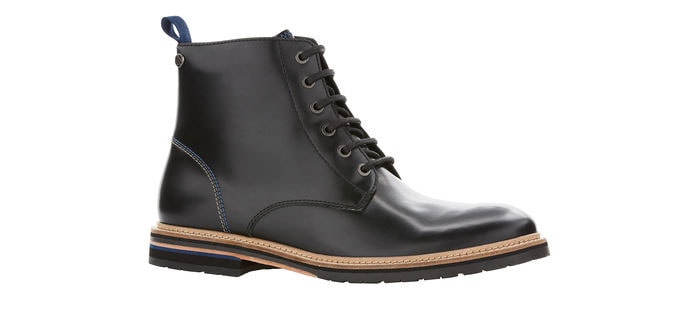 Image Source: originalpenguin.com
For a sharp yet functional look, the Holden boot is the right kind of footwear to sport! With a polished full grain upper, this ankle boot brings about a sense of style even on rugged or outdoor moments!
More About Holden Boot on originalpenguin.com
---
We hope you get to wear some fine Original Penguin shoes today!
Other Original Penguin Resources
Original Penguin official Website
Original Penguin on Facebook
Original Penguin on Wikipedia
Original Penguin on IG
Original Penguin on Youtube