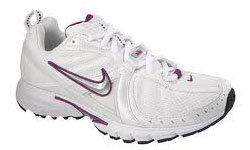 Speed is the name of the game, when it comes to running, that is. It's getting from one point to another in the least amount of time – and if needed, effort – as possible. And in accomplishing the main goal of this physically-enduring sport, the right kind of shoes is needed to make things happen.
The Nike Dart is such a pair of shoes. Built as a no-fuss, straight to the finish line footwear, these funky, fun and performance-active shoes can definitely set your records up the scale. Designed with outsole grooves, the added shoe accessory does not only look great for the running, it also serves to help move the foot in a more fluid manner.
Material wise, the Nike Dart is made up of lightweight, yet very durable components. This in turn assures runners of having an almost-barefoot track experience, with the added comfort and protection in mind. Cushioning is optimal, and as well the entire shoe fabric is breathable, allowing athletes to speed up when they need it.
Of course, it's made by Nike – the brand is more than enough reason to guarantee efficiency, style and performance. Yet, don't take our word for it – get a pair today and experience how it is to dart towards the finish line in the best time possible.
Features:
Phylon Midsole
Plush linings
Heel Counter
Flex Grooves
Colors:
White/Bright Violet-Metallic Violet
Black/Voltage-Cherry
Metallic Silver/Bright Mango
Price: $55.00+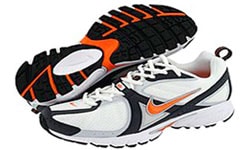 These other Shoe Brands List articles might be helpful to you