For some of the best basketball shoes (and beyond!) that truly bring the A-game, look no further than AND1 shoe models!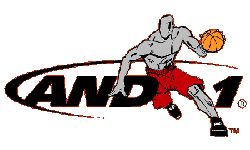 AND1 brand is an athletic shoe company in basketball shoes and apparel found in 1993 by Seth Berger, Jay Coen Gilbert and Tom Austin. The company's headquarters were located in Paoli, Pennsylvania before it has been relocated to Aliso Viejo, California. The company's name came from a phrase used by basketball broadcasters when a player is fouled while shooting, makes a shot and set it in and they score for the made basket "and 1" for the made free throw.
Since AND1 brand named after the basketball, this company specialize everything about it started shaping its lifestyle every generation. This brand was born for the game and continues to bring a creative play and legit heritage. Player can bring the attitude back to the courts and swag even in streets. They gave players more mobility on the court and the freedom to create their own style.
Related Other American Footwear Company Avia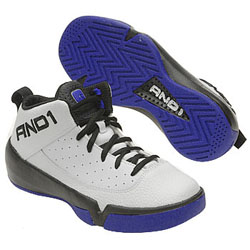 Most of their product features a lightweight mesh upper with synthetic accents and durable rubber outsole. It gives comfort and flexibility all throughout the game plus a good fit and stability.
Styles are available at mid and low cut models and has good numbers of design too and you can assure a long-lasting product for a good price.
Here is the full list of AND1 shoe models and variants:
---
Attack Low

Image Source: and1.com
Basketball is a numbers game. When you're after amazing stats (another triple double, anyone?), you'd want some amazing footwear for you to reach those digits! And the AND1 Attack is specifically designed for you to achieve just that!
A low-cut shoe that's built tough yet light, the AND1 Attack Low is definitely meant for aggressive players. In fact, the shoe has a subtle big cat motif crafted into it: a really nice reminder that this is a shoe that's meant to hunt.
When it comes to features, the AND1 Attack Low may very well be one of the most premium footwear on the court. The nylon ghillie eyelets offer the optimum speed you'd need – primarily because of the tight lockdown it has on the shoe. Additionally, the AND1 Attack Low incorporates a smooth micromesh construction, offering breathability that will boost your overall game.
Truly, the AND1 Attack Low is a great shoe for players of all sorts of basketball styles!
---
And1 Attack Low SL

Image Source: and1.com
A highlight during Summer League '19, the AND1 Attack Low SL is carefully designed to bring out the predator in you whenever you're on the hardcourt. With mobility as a key factor, this shoe has a micromesh upper that promotes both flexibility and breathability.
For additional mobility, the cool low-cut collar design also offers that extra movement you'd need when making split-second movements. Protection is excellent as well, with the shoe's shank built tough! Also, the tread pattern found on the shoe is more than design – it's meant to both protect and offer some extra flexible movement when you need to do some fast cuts!
Also, the AND1 Attack Low SL comes with an awesome color combination for you to make a lasting impact while you're shooting some hoops. Take, for example, its teal green design. It's a really eye-catching look that will dazzle spectators! The perfect balance of style and performance, the AND1 Attack Low SL is a pair you'd want to have when the going gets tough during games!
---
AND1 Tai Chi

Image Source: and1.com
Live out your basketball dreams by wearing an iconic shoe. The AND1 Tai Chi is a great example that even no matter it was released years (actually decades!) ago, this shoe still has the right stuff for you to be a legend on the court.
NBA legend (who still plays!) Vince Carter made sure that the AND1 Tai Chi will live on as one of the most iconic shoes in basketball history when he displayed his athleticism during the NBA All Star Slam Dunk Competition during the year 2000. Considered as one of the greatest dunks ever made, the Tai Chi worn by Carter is also considered as one of the best shoes for flight!
And with some of the best basketball footwear features (EVA footbed, mesh tongue for both comfort and air circulation, leather and nubuck construction for both form and protection), the TAI Chi will forever live on a shoe you can rely on when you need to make that jump!
---
AND1 Tai Chi Mixtape

Image Source: and1.com
Mix it up and celebrate what makes AND1 such an amazing shoe company with the Tai Chi Mixtape. A limited release, this is one shoe that has everything that makes this brand such a hit in the industry.
Highlighting the greatness of its legacy, the AND1 Tai Chi Mixtape retains the classic profile of a form fitting leather and nubuck construction. This overlay proves to be an impressive feature that enhances both stability and comfort, factors that makes this shoe a reliable choice throughout the years.
Speaking more about stability, the AND1 Tai Chi Mixtape's EVA footbed offers a really comfortable surface, making sure that each of your every step is safe from harm. The mesh tongue of the shoe allows impressive air circulation, making this a really light and able shoe to wear!
And since its in commemoration of the shoe's greatness, every AND1 Tai Chi Mixtape also comes with an original mixtape – a tribute to this footwear's 20 glorious years in the industry!
---
AND1 Tai Chi Racer

Image Source: and1.com
Seeing just how impressive the previously mentioned shoe was, the AND1 Tai Chi Racer is an impressive revamp offering both style and performance upgrades just perfect on the hardcourt.
The Tai Chi Racer offers some much-appreciated upgrades that makes it go the distance. The mesh panels found in the shoe provides better air circulation, making it a really comfortable footwear to have even during long and hot hours during the summer. And focusing more on functional design, the panels molded strategically in place and the reflective surfaces of the shoes brings both high-performance and innovative aesthetics.
And when it comes to stability, the AND1 Tai Chi Racer is built to withstand all sorts of elements. The new Tai Chi sole found on the shoe offers both comfort and protection – great assets when truly going the distance in this shoe! And whether you're having these kicks for street creds or for making an impact when shooting hoops, you sure can rely on the AND1 Tai Chi Racer for excellent performance.
---
AND1 Tai Chi Racer LE

Image Source: and1.com
It's a wonderful tie dye sky with this amazing limited shoe release: the AND1 Tai Chi Racer LE brings some amazing style points to this wonderful footwear line!
Exclusively available only at the AND1 official website, this pair brings so much joy when it comes to comfort and style. The tie dye details found on the shoe is impressive and stylish – this will surely make you stand out from the rest of the pack! Also, like other AND1 shoe models, comfort and stability are both considered highly. You can be sure that this shoe won't wear out easily, given the leather and suede construction and awesome lacing system to keep everything packed up nice and secure.
Of course, air circulation is assured, with the mesh panels found in the shoe for breathing purposes. Make sure to get a pair while it's still available – the AND1 Tai Chi Racer LE is truly a unique and innovative find!
---
AND1 Tai Chi Remix

Image Source: and1.com
Whether you're grinding it on the court or getting it on in the club, you'd want a pair of kicks that will give you both maximum comfort and outstanding footwear performance. The AND1 Tai Chi Remix has all the best features to make it a standout shoe that will truly make an impact no matter where it is.
Highlighting the importance of comfort, this shoe integrates a built-in compression knit sock into the body, which does make it a functional design aspect that anyone will appreciate. Additionally, and doing with the seamless combination of design and function, the shoe's medial area incorporates a large full grain leather panel. As such, excellent form is retained on the shoe – the unique Tai Chi design language is also observed and paid tribute!
As with other AND1 shoes models, stability is of high importance in the Tai Chi Remix. The impressive lacing system offers the stability you need when out moving; the EVA midsole, TPU shanks, and rubber construction protects and supports the arch at all times.
Pearl Mid shoes
Downtime shoes
ADVANCE MID shoes
STEP BACK MID shoes
TAI CHI MID shoes
TGR MID shoes
ULTRA LYTE LOW shoes
ASSASSIN LOW shoes
EMPIRE 2.0 MID ASPHALT/BLACK/GOLD
EMPIRE 2.0 MID BLACK/BLACK/SILVER
Photos of AND1 different types of shoes
(Photos Courtesy of http://www.and1.com/)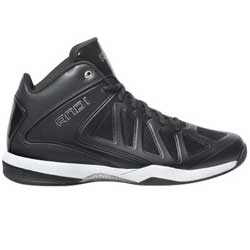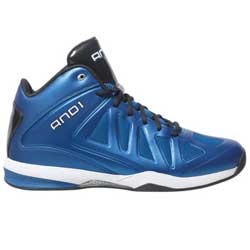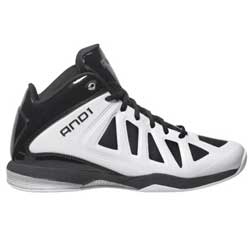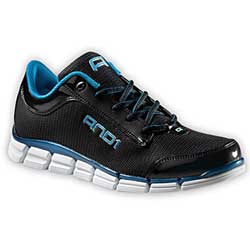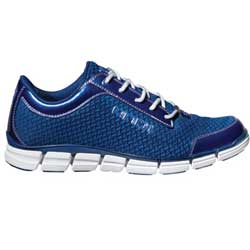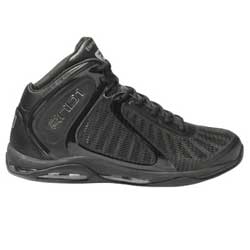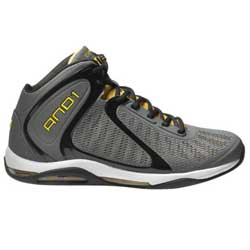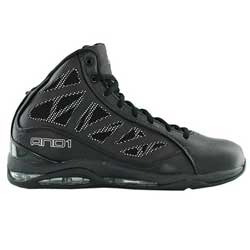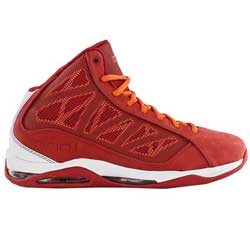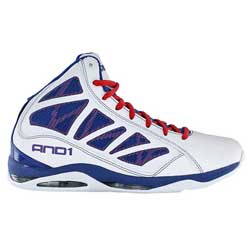 Check out these other Shoe Brands Category:
Official Website of the Company: