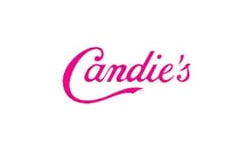 While primarily a clothing brand, Candies also has some well-known shoe designs that have made a mark in the shoe industry. Candies caters to teens and young adults, and has a hip and chic trademark design.
Among the most famous brand ambassadors for Candies include Lea Michele from the hit TV series Glee, High School Musical star Vanessa Hudgens, and the Call Me Maybe singer Carly Rae Jepsen. While Candies' clothing line is known for its colorful and quirky styles, the Candies Shoe Brands List has more variety and styles that has farther reach in its target market.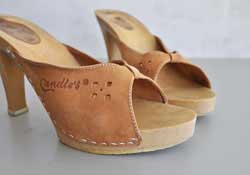 Some of the most popular Candies shoes in the market today are the Candies Studded Hi-Top and the Candies Studded Sunset Flipflops. However, the brand also has some classics like some dress sandals, peep-toe high heels, studded thong slippers and a huge collection of ballet flats.
However, perhaps the hottest item on their shoe collection today is the Candies Wedge Sneakers. The revolutionary design features a softer, more feminine street style. The wedge sneakers is perfect for women who want to go for a casual day out and be comfortable in jeans and a simple t-shirt, but still remain chic and feminine – what the Candies Shoe Brands List of shoes is all about.
Candies' selection of clothes, jewelry and even swim wear translates to fun, casual, and trendy. Candies Shoe Brands List says the same thing about the brand, and with a complete selection of line, from outfit to accessories, Candies has a very clear brand image that attracts the right customers.
Here is the full list of Candie's shoe models and variants:
Candie's Boots – Girls
Candie's Dress Heels – Girls
Candie's Boots – Girls
Candie's Ankle Boots – Girls
Candie's Boots – Girls
Candie's Tall Boots – Girls
Candie's Mary Jane Shoes – Toddler Girls
Candie's Flats – Girls
Candie's Midcalf Boots – Toddler Girls
Candie's Tall Boots – Girls
Candie's Boots – Toddler Girls
Candie's Thong Sandals
Candie's Oxford Shoes – Girls
Candie's Platform Wedges – Girls
Candie's Platform Wedge Sandals – Girls
Candie's Flats – Girls
Candie's Moccasins – Girls
Candie's Espadrilles – Girls
Candie's Sandals – Toddler Girls
Candie's Platform Sandals – Girls
Candie's High-Top Shoes – Girls
Candie's T-Strap Sandals – Girls
Official Website of the Company: