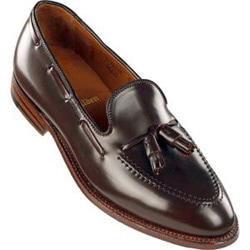 Stereotyping in movies – it gets old after some time, don't you agree? Sure, we have the token black guy for buddy films, the Asian dude with the mad kung fu skills, and the ditzy blonde for wallflower antics. These kinds of character roles can deliver profit and promise – and a lot of jokes to fill in silver-screen time – but at the end of the day, it doesn't leave any long-lasting effect at all.
And one such example of stereotyping movie roles are ethnicity. And for one specific example, the native America Indian. Sure, the lone ranger has the ever trusty Tonto, an Indian who seems to do all the dirty work.
And just because he's an Indian, Tonto has to look the part, complete with Arrows, headdress and moccasins.
So what exactly is this short write-up getting at? Simple – moccasins deserve more than being an accessory for a sidekick. Heck, it's a shoe wear fit for the lead role!
Just check out the Alden Tassel Moccasin. Bringing in comfort and style in an image-defying footwear, it fits right in the rank of any man's wardrobe (clothes meant for the very best occasions).
Don't believe us? Read the features below of Alden Tassel Moccasin – they're more than enough reason for any lead role (or you yourself) to wear these cool pair of shoes!
Features:
Dovetailed Uppers
Full Glove Leather Lined
Fits to your feet – contours to wearer's foot size, for guaranteed comfort
Colors:
Mocha Kid Suede
Walnut
Dark Brown
Black
Tan
Burgundy
Price: $452.00+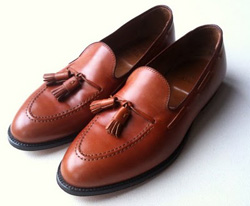 These other Shoe Brands List articles might be helpful to you