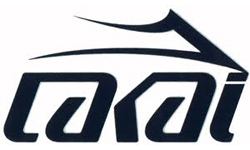 Admit it: there are a lot of sneakers out there, especially those in the skateboarding department. Heck, a simple search online for some skate shoes can lead to tons of results, which of course, is never a good thing when you're just surfing for one pair. So how can you find something different, something cool, from all of the choices out there?
It's simple, really. Go with a brand that actually works, that actual skaters (not the pros, we mean by that) wear. And if you want something really awesome in this variety, check out Lakai Footwear.
Related Other American Footwear Company Levis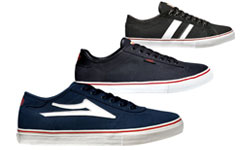 A California based brand founded by skateboarders, Lakai Footwear definitely knows what each skater needs and wants. It's a risk, actually, since there are a lot of established brands already out there. But because of its reliability and performance in the streets, the brand soon enjoyed a following.
What makes Lakai Footwear a hit is its basic style – it's simple, gets the job done, and looks great at it as well. And for proof on these shoes durability and performance, the brand constantly releases videos of actual thrashers wearing their shoes – a big difference from the pros showing off their stuff.
It's real and tough, and looks great on almost anything you wear. Make sure you wear a Lakai Footwear pair today.
Check out these other Shoe Brands Category:
Official Website of the Company: