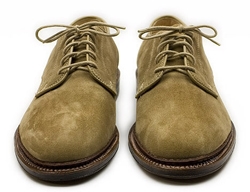 Every man needs an adventure. Admit it: there are just some days when every single minute seems to drag, that the clock seems to tick to ad infinitum. That's just it, every single one needs a break, no matter how we define it, whether it be an actual vacation or a momentary escape.
And before we can all philosophize and ponder on the meaning of life, let's take a "break" and focus on the proper footwear for the weary adventurer. The Alden Indy Oxford, which is an offshoot of the ever popular Alden Indy Boots, can definitely be the perfect example of being able to wear adventure, without even stepping out of the office.
It's perfect, actually – no need to be decisively rugged, nor look plain and boring as well. The Alden Indy Oxford is a subtle adventurer featuring all the necessary tools to survive the wild outdoors, with the added benefit of looking extra sharp at any corporate event. And taking from the immortal male idol, Indiana Jones, you definitely won't go wrong sporting a pair when you do decide to trek the wild.
So if ever you do want to unleash the beast inside you (yes, you do) in the most subtle yet convincing way, you may just want to try and wear the Alden Indy Oxford. Go for an adventure, get these shoes today.
Features:
Horween Leather
Bootmaker Edition Authentic
Full Glove Leather Lining
Tempered Steel Shank
Colors:
Brown Chrome Excel
Natural Chrome Excel
Price: $469.00+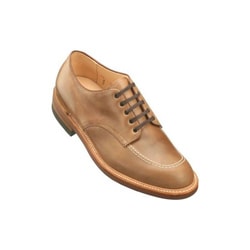 These other Shoe Brands List articles might be helpful to you