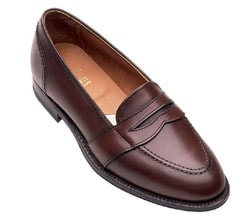 Simplicity can sometimes be the best thing that can happen to you. Subtlety, for that particular matter, can be the best accent on those times that you need to look good – whether solely for you, your job, or for your loved one.
So it's always a breath of fresh air that the Alden Full Strap Slip On is available for you to slip (pardon the pun) in. Its simple (yet oddly stand outs from the rest) design is its best asset, baring the truth for what it is. I short, it's beauty encapsulated in a pair of leather shoes.
Think about it: it doesn't need to flair, it fits right in on any kind of clothes you choose to be in. It doesn't even try to be plain and standard – it's beautiful on its own! Best of all, it's practical and perfect for the on-the-go guy. Just slip it on to look great and presentable, no more hassle tying your shoelace!
Perhaps the main reason why the Alden Full Strap Slip On is so great that it's an everyday pair of shoes, without looking something run-of-the-mill. So, that is that, and if we need to say something simple and straight-to-the-point, the Alden Full Strap Slip On is a beautiful piece of footwear worthy for your attention. Give it a try today.
Features:
Full Glove Leather Lined
Cork Layer for Insulation
Single Oak Leather Outsoles
Aberdeen Last
Tanned Leather Bends
Colors:
Whiskey
Black
Burgundy
Burnished Tan
Price: $452.00+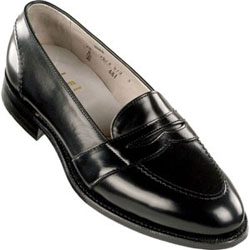 These other Shoe Brands List articles might be helpful to you