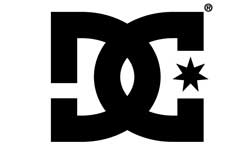 DC Shoes is a company from the United States of America that manufactures and markets footwear for action sports such as snowboarding and skateboarding. DC Shoes is also a manufacturer of bags, hats, posters, shirts, accessories, and apparel.
It was first discovered by Ken Block and Damon Way in June 1994 and was first headquartered in Carlsbad, California. Currently, it is based in Huntington Beach in California. The term "DC" stands for "Droors Clothing" initially, but after the sale of Droors Clothing, it stepped down its ties with Droors and is now called simply as DC Shoes, Inc.
Related Other American Footwear Company Double-H Boots
DC Shoes was then bought by Quiksilver in March 2004 in the amount of US$87 million. This was the time when the corporation moved to the headquarters of Quiksilver. In 2011, DC Shoes undergone a brand rejuvenation, and this included the alteration of its official flag logo. This gave way to the building of the company's own skateboard team and the opening of the brand to various advertisements.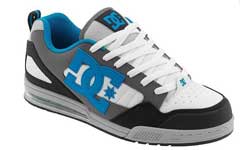 The new DC skateboard team included Mike Mo Capaldi, Chris Cole, Davis Torgerson, Mikey Taylor, and Felipe Gustavo. The brand was relaunched with a campaign they called "Rediscover" in December 2011 and then added Huston and Capaldi to the skateboard team.
2012 marked the time where the corporation started manufacturing products for the women's market which consisted of accessories, apparel, soft goods, accessories, and of course, footwear.
During June 2013, the skateboard team members of the company including Huston, Kremer, and Capaldi, were promoted and has officially released their signature shoes. Huston's signature skate shoes with the name "Nyjah Huston Signature Shoe" was first introduced at an event held in Los Angeles, California. The advertisement of the said shoe was filmed at the Hollywood High School while Huston plays tricks at the stairs inside the school.
Official Website of the Company: