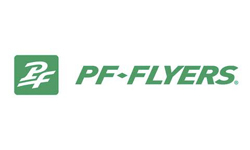 Whatever footwear you decide to wear, no matter how great the brand is or how stylish the actual shoe is, you would still need to have the right posture to match your overall look. That, if you think about it, is the main problem for most shoe collectors and athletes – the shoes can only do so much to help you improve your posture.
Which is why, thinking about and focusing on that problem, the brand PF Flyers Footwear can make such a big difference on our lives. PF, which actually stands for "Posture Foundation", is a built-in system in the shoes' insole, which helps one have a balanced weight distribution on every step he or she makes. The patent actually started way back as early as 1937, which to the delight of almost everyone, is currently enjoying a reawakening.
Related Other American Footwear Company Pleaser USA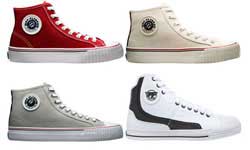 Now, a shoe with such a helpful convenience potentially comes with a catch, probably on the looks, right? That's where the brand can prove us all. PF Flyers Footwear carry a cool and retro feel, which is a must on styling. These shoes can actually match up with any get-up, a safe bet on people wanting to improve both posture and style as well.
So if you want to stand taller and look better, make sure you're wearing these cool shoes. Wear a pair of PF Flyers Footwear today!
Check out these other Shoe Brands Category:
Official Website of the Company: