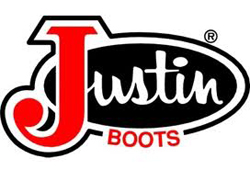 Being a cowboy sure is a hard thing. We mean, you need to get up early, deal with a hundred or so things in the Wild West. Looking like a cowboy is the same thing as well. You just can't wear anything out of your wardrobe – heck, any sort of boots can't work, dealing with the fact you'd need to saddle up and walk the dusty roads towards the sunset.
So with that, you'd need a reliable partner, a pair of boots that will actually make you walk and talk the look. We're talking than no other than the shoe brand Justin Boots, a partner that can let you live out your wildest cowboy dreams.
Related Other American Footwear Company K-Swiss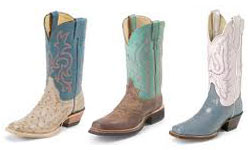 Starting out from no other than the Wild West's premiere spot, Texas, Justin Boots Footwear can only produce the most authentic cowboy footwear there is in the market. It's a must, for all reasons, to only have the best to tackle the deepest adventures in the frontier. The brand's high spot on the Wild West scene is its constant support on rodeos – which only means getting the greatest gear for a cowboy.
Whether you're a real cowboy or a fair-feathered dreamer, you can be the best bounty hunter in the west by simply wearing the right stuff. Wear a pair of Justin Boots Footwear today, to see how it is to live life to the fullest.
Check out these other Shoe Brands Category:
Official Website of the Company: