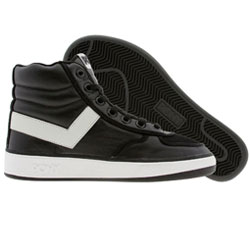 Still looking for a shoe that can help you run and shoot balls more?
Then consider having a Pony Slam Dunk MiD Shoe. Released in early December 2010 as part of Pony's Slam Dunk Collection, this classic 1983 Slam Dunk design basketball kicks comes with a more vintage looks that not only promises an A-performance on court but can also wow anybody in the audience. It's time to rock with this limited edition shoe.
Features:
This shoe has a leather and canvas upper to ensure durability; it also includes a reinforced rubber toe cap for protection
It has a padded collar for extra support.
It also has a cushioned footbed with EVA insert that provides you comfort whenever you wear it.
Colors:
Black/White/Black
Red/White/Red
White/Black/White
Price:
$60.00 -$70.00
Who says you can't do great and be stylish at the same time? You can definitely be on top of your game – even outside the court, with a pair of Pony Slam Dunk MiD sneakers. You might also want to check out the Dee and Ricky re-design of the Slam Dunk MiD especially if you are after a more colorful and vibrant sneakers. Be sure to have one now!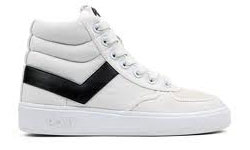 These other Shoe Brands List articles might be helpful to you