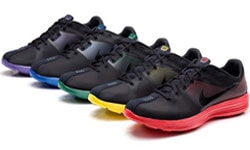 Nike never fails to bring the best in beautiful and functional footwear for everyone. Sneaker pimps, shoe collectors or even those plainly wanting some kicks that'll be with them through the thick and thin need not look anywhere. Nike always has something new and practical up its sleeves.
One such line of theirs, the Nike Lunar, only offers the best in form and performance. The specially designed lunar sole, which brings out optimal comfort and performance for wearers, fits right in on almost any kind of shoe. Even in collaborations with other high-end brands, such as Cole Haan, results in the perfect combination of style and relaxation.
But the best avenue to use a pair of Nike Lunar (no matter what sort of model) is on running. Road or trail traction can be safely traversed, with the sole offering the best kind of cushion against wear and there. And in matching up the shoes with what you actually plan to wear (for those considering fashion as a high point in their lives), lunar soles of all colors are available, to suit almost any sort of model. Most importantly, it's Nike – with a track record serving satisfied athletes through the years, you sure won't go wrong wearing a pair.
Features:
Lunar Sole
Lightweight Support
Full Inner Sleeve
Models:
Nike Lunar Hypergamer
Nike LunarMtrl+
Nike Lunar Flow Woven
Nike Lunar Fly Knit
Nike Lunar Cole Haan Wingtip
Nike Lunarswift
Price: $120.00+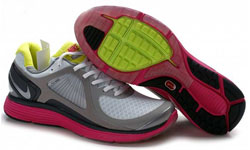 These other Shoe Brands List articles might be helpful to you