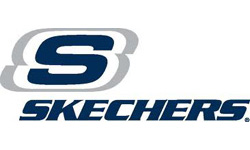 Skechers is an American shoe company founded by Robert Greenberg in 1992 after he left LA Gear which he also founded. It is currently headquartered at Manhattan Beach, California. Their early products were utility – style boots and skarte shoes. Skechers rapidly diversified their products into athletic and casual styles suitable for men, women and children.
They continuously maintain a trendy and stylish brand in casual or athletic category. This product was promoted by many celebrities such us Britney Spears, Christina Aguilera, The Black Eyed Peas, David Cook and Brook Burke; athletes suck as Joe Montana, Karl Malone, Rick Fox and Wayne Gretzky.
Related Other American Footwear Company Soap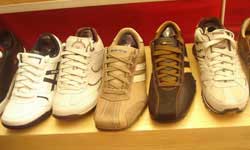 In athletic category, Skechers Shape-ups and Tone-ups are the most popular brands especially for women. These products help you to enhance your posture and maintain your balance while burning your calories. It was designed to make your everyday walking and exercise more comfortable. Skechers is highly known for their fashionable styles and colorful designs. It has great variety of styles like sneakers, boots, high-tops, lace-ups, sandals and many more.
No doubt that you're paying for a good quality for this brand. The company is also rapidly expanding its global business not just in footwear but also in outerwear, leather goods, bags, watches, eyewear and additional merchandise.
Check out these other Shoe Brands Category:
Official Website of the Company: