K-Swiss Footwear is a brand of American footwear based in Westlake Village, California. The company designs and develops and markets a wide range of athletic shoes. It was founded in 1996 at Los Angeles, California by the two Swiss Footwear brothers Art and Ernie Brunner who became interested in tennis and introduced the first leather tennis shoes.

In 1986, Steven Nichols was so impressed with the K-Swiss Footwear tennis shoes and tried to his bosses to buy the K- Swiss Footwear company and the company's popularity started to risen up. They aim to be the most inspiring and innovative sports brand in market.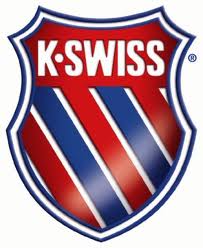 Today, K-Swiss Footwearhas expanded their products for tennis footwear and running and continue to produce high performance shoes and apparel for everyone.An ideal shoe must have comfort, durability, and stability and K-Swiss Footwear products can provide that.
Related Other American Footwear Company KangaROOS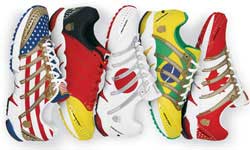 It has a wider base that helps the player to move quicker in the court.a One of their famous products is K-Swiss Footwear tube which has a comprising series of cylindrical tubes on the sole. The technology of Tubes allows to move in motion creating an ideal round and light running.
Flexibility is enhanced by flex-grooves while breathability is increased with a mesh upper. Their products have huge variety of designs and colors.
Here is the full list of K-Swiss shoe models and variants:
K-Swiss MENS CROWN 2000

Image Source: kswiss.com
It goes to say that these amazing kicks highlight the importance of cleanliness – the basic design coupled with the subliminal accents does result to an iconic look that will last through the years.
The K-Swiss Crown 2000 proudly shows odd the nice 5-stripes overlay, which actually has a function for it gives a structured support perfect for both casual and actual Tennis plays. Ventilation is outstanding as well, with comfort enhanced with a nice EVA midsole.
Also, style is uplifted, with official and premium logos to make this pair of kicks a really stylish and clean wear. Hope you get to wear these shoes today!
More About K-Swiss MENS CROWN 2000 on kswiss.com
K-Swiss MENS ST329 CMF

Image Source: kswiss.com
K-Swiss did it again! A nice balance of street style and tennis sensibilities, the K-Swiss Men's ST329 CMF is the sneaker to wear for all occasions. Comfort is enhanced in this shoe, with the nice rubber outsole, CM EVA midsole, and unique sock liner (ortholite) for overall stability on each and every step.
Styling is awesome as well, with the unique K-Swiss look that you can definitely be proud of. Of course, these kicks are available in a wide variety of colors, to suit all sorts of looks you'll be sporting. A really nice pair of shoes that you should own!
More About K-Swiss MENS ST329 CMF on kswiss.com
K-Swiss MENS LAWN COURT LTH

Image Source: kswiss.com
Bring some swag on both the tennis court or on the streets! The K-Swiss Men's Lawn Court LTH is an amazing pick, given the already stunning K-Swiss look accentuated with some key design elements. The minimalist approach done on this shoe contains some really nice branding details, which does work really well with the awesome functional design aspects integrated.
For starters, the nappa leather used on the shoe works well with the woven flags found on the heel, highlighting key and colorful factors that make this footwear a hit. And given that this is a K-Swiss creation, expect only comfort when you wear these shoes!
More About K-Swiss MENS LAWN COURT LTH on kswiss.com
K-Swiss MENS TUBES TRAIL 200

Image Source: kswiss.com
Get a trainer that will not only deliver what's needed for your workout routines, but will bring some really nice style as well! The K-Swiss Men's Tubes Trail 200 offers excellent stability without losing out on some jazz to boost your confidence. Featuring unique footwear tech, such as the rigid tube support, proper balance and protection are both delivered even when going through a harsh regimen.
Additionally, the functional design offers flexibility, assuring you of comfort and support when you need it the most. Comfort and style found on each step – this may be the most comfortable pair of trainers you'll ever wear!
More About K-Swiss MENS TUBES TRAIL 200 on kswiss.com
K-Swiss MENS COURT FRASCO II

Image Source: kswiss.com
Experience how it feels to wear an iconic shoe today. The K-Swiss Men's Court Frasco II, a legend on its own, incorporates the brand's legacy design sensibilities with some amazing modern footwear tech like no other.
Making use of the tried and tested clean upper construction, this show integrates cool and modern stylings (like the amazing K-Swiss shield logo) to stay in the game.
Of course, excellent comfort is present in this shoe, with the amazing outsole and sock liner enhancements to offer stability at all times. Make this shoe an essential for your wardrobe – you won't regret doing so!
More About K-Swiss MENS COURT FRASCO II on kswiss.com
K-Swiss WOMENS LAWN

Image Source: kswiss.eu
K-Swiss sure knows how to deliver functional yet highly stylish footwear. The K-Swiss Women's Lawn, easily a court sneaker like no other, presents itself with both grace and functionality that will create a lasting and positive impression for all to enjoy!
These cleanly and minimalist-designed shoes are made out of soft leather material coupled with a nice outsole for outstanding comfort and stability. The lace closure allows you to get the right fit you'd need, while still enhancing the overall look of the shoes. Coming in two variants (white/gray combo and ivory/pink combo), this is surely a shoe that you're bound to wear all day long!
More About K-Swiss WOMENS LAWN on kswiss.eu
K-Swiss WOMENS WRAPSHOT CLASSIC

Image Source: kswiss.com
Women have access to this amazing sneakers that sport some nice vintage aesthetics! The K-Swiss Women's Wrapshot Classic features the iconic and clean look found in early tennis footwear.
Integrating a nice asymmetrical t-toe design that features a toe cap, this minimalist look offers some fine stability and durability great for both active and everyday wear. Of course, this shoe has the subtle K-Swiss 5 stripe logo that enhances its fresh appearance. The slim profile of this footwear makes this a good choice no matter one's outfit is, proving that K-Swiss is a brand that'll fit for almost all sorts of occasions.
More About K-Swiss WOMENS WRAPSHOT CLASSIC on kswiss.com
K-Swiss WOMENS CLASSIC VN

Image Source: kswiss.com
Perhaps one of the shoes that truly made an impact on the tennis court, the K-Swiss Women's Classic VN continues to make its presence known both on the sports world and in the casual fashion scene. These shoes sport the iconic 5 stripes design that K-Swiss is known for, coupled with a 3-piece toe enhancement to provide the additional support women need.
Also, D-rings made out of metal have been integrated to secure laces and a really soft midsole (EVA, of course) for comfort on every step. A heritage shoe that is still popular even today, this footwear is a testament on just how amazing K-Swiss is.
More About K-Swiss WOMENS CLASSIC VN on kswiss.com
K-Swiss WOMENS CITY COURT

Image Source: kswiss.com
This K-Swiss offering proves that this brand has got what it takes to be a modern classic. The Women's City Court is constructed out of really fine materials, a combination of suede, leather, and various materials to create a solid yet comfortable footwear.
The signature K-Swiss look (5 stripes) is an amazing feature, which works really well with the shield emblem found on the sole. An EVA sock liner is integrated within for comfort and a lace closure allows a stable fit. This pick proves to be an amazing choice for any sort of outfit found in a woman's wardrobe!
More About K-Swiss WOMENS CITY COURT on kswiss.com
K-Swiss WOMENS TUBES PHARO

Image Source: kswiss.com
K-Swiss made sure to combine the best of the past with modern stylings and footwear tech in this outstanding shoe! The K-Swiss Women's Tubes Pharo has one amazing cushioning tech, making use of innovative tubes to provide stability and safety on every step.
Comfort and balance aren't the only important aspects you'd get out of this option, considering the excellent design that incorporates classic K-Swiss accents.
Wide a nice choice of colors to choose from, this is one amazing shoe that will blend perfectly no matter a woman's style is. Make sure to get a pair today to experience just how amazing K-Swiss is in creating shoes for every female!
More About K-Swiss WOMENS TUBES PHARO on kswiss.com
MEN THE VINTAGE shoes
MEN K-RUUZ shoes
WOMEN K-RUUZ shoes
MEN MICRO TUBES 100 FIT shoes
Photos of K-Swiss different types of shoes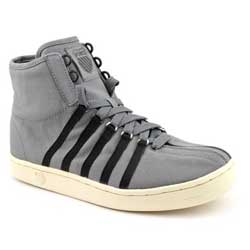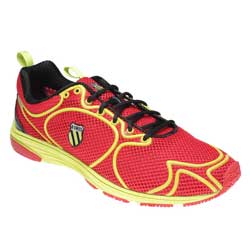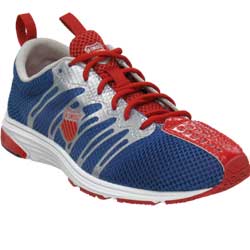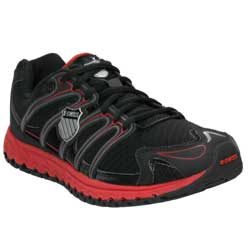 Check out these other Shoe Brands Category:
Other K-Swiss Resources
K-Swiss Official Website of the Company
K-Swiss on Wikipedia
K-Swiss on Twitter
K-Swiss on Facebook
K-Swiss on Youtube
K-Swiss on IG