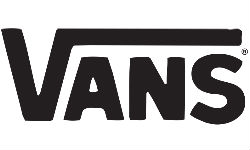 Who does not know Vans? Being one of the most popular shoe brands across the entire globe, this versatile manufacturer is indeed a prized-possession among the youth today. Vans actually came from Cypress, California, and does not only sell shoes but also hats, socks, hoodies, backpacks, and t-shirts. Just this 2013, Vans became active to actions sports and started becoming sponsors for surfing, snow, BMX, skateboard, and Motocross teams.
The company was founded on March 16, 1966 by two brothers in the name of James Van Doren and Paul Van Doren. Initially, they sold shoes to twelve customers and thought that their sales would end that day. Little did they know that the word spread and they already needed to make more.
In the 1970s, the company continuously flourished and already caught the attention of skateboarders. The company introduced the #95 shoe which was designed by Tony Alva and Stacy Peralta, two professional skateboarders. Right now, this design is known to be the Era. This became a famous shoe option to skateboarders because of its non-slip bottom that gives enough grips during stunts.
Related Other American Footwear Company Wolverine World Wide
In the 1980s, Vans already took part on a number of sports including wakeboarding, motocross, surfing, and skateboarding by creating custom-designed shoes and competes with the current athletic shoe giants.
The new descendants to run the company were introduced as the 21st century closes. They include Paul Van Doren's son, Steve Van Doren, and as well as his sister Cheryl and Kristy, his daughter. Vans was recognized by Forbes in 2000 and 2001 as one of America's Best Small Companies.
Being supporters of the skateboarding community, Vans unlocked a closed skatepark in the Festival Bay Mall in Orlando, Florida.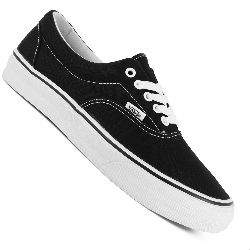 Customization came to the idea bank of Vans and introduced the "Customs" feature in 2004 for their website. This feature allows customers to log into the website and be able to design their pairs of Vans shoes in all types – high-tops, mid-cuts, or slip-ons. In 2013, they also uploaded design platforms for their other styles like Slip-On, Era, Old Skool, Authentic Lo-Pro, Authentic, and 106 Vulcanized shoes.
Here is the full list of Vans shoe models and variants:
Vans SLIP ON

Image Source: vans.com
The classic Vans Slip On seems to never get old! In fact, these classy kicks seem to get better through the year, with it able to fit in almost any sort of style or wardrobe out there.
The perfect combination of style and comfort, these shoes have a nice low profile (with a minimalist hue) that really works well with virtually any kind of wardrobe.
The padded collars, side accents (which are elastic) and the waffle outsoles are all great examples of functional design. Best of all, the Vans Slip On is available in different colors, to suit any kind of style or personality.
More About Vans SLIP ON on vans.com
Vans OLD SKOOL

Image Source: vans.com
This iconic pair of skate shoes continues to make a statement even today! The Vans Old Skool, first launched in 1977, remains to be a favorite, that it can be said it'll never go out of style! The nice accent (dubbed as the jazz stripe) is a great minimalist design enhancement that only Vans shoes have. But more than the really clean yet striking look, the Vans Old Skool proves to be functional footwear as well.
The suede and canvas construction allows for excellent durability, with additional stability provided by the padded collars, waffle outsoles, and sturdy toe caps. Available in different colorways to fit any personality or style!
More About Vans OLD SKOOL on vans.com
Vans AUTHENTIC

Image Source: vans.com
These trainers continue to delight! The Vans Authentic trainers are made to last wear and tear, while still maintaining a nice and clean look. Comfort is apparent even on its external appearance, with the low profile design showcasing a minimalist yet still string impression.
The nice contrasting stitching offers extra durability, which are further enhanced with the rubber outsoles and signature waffle outsoles for superior grip and traction. The nice design accents of the rubberized logo and woven logo patch shows and proudly says that these are shoes worthy to be worn on almost any occasion! The Vans Authentic is also available in different colors, offering would-be owners the power to choose!
More About Vans AUTHENTIC on vans.com
Vans SK8-HI

Image Source: vans.com
Released in 1978, the Vans Sk8-Hi still continues to be a favorite even today. Featuring the iconic side stripe and jazz stripe accents, these shoes are excellent high top variants when it comes to both style and performance. Sturdy enough that it works well for skaters, and stylish enough to be worn by almost anyone, the Vans Sk8-Hi is a great example of why these are shoes that will last a lifetime.
The canvas and suede construction offers both comfort and stability, coupled with the good lace system, padded collars, and excellent grip provided by the signature waffle outsoles. As it is, these shoes are also available in different colors to suit all sorts of styles and moods!
More About Vans SK8-HI on vans.com
Vans Era

Image Source: vans.com
The era of greatness continues up to this day with the excellent Vans Era. Released way back in 1976, this pair of shoes still makes waves on both skaters and fashion-conscious individuals alike. The Vans Era actually introduced Vans' iconic padded collar, which remains as a staple among all popular releases from the brand.
Aside from the many colorways to choose from, these shoes are known for its outstanding comfort and stability, with its strong waffle outsoles, superior collar strength, and the simple yet good lace system. Make sure to get a pair today to experience the greatness of Vans shoes!
More About Vans Era on vans.com
Vans ULTRARANGE

Image Source: vans.com
Adventure is out there, and the best way to experience it is by wearing the right set of shoes. The Vans Ultrarange is equipped with all sorts of footwear enhancements to boost both comfort and stability. This pair of shoes makes use of an excellent midsole (a co-molded enhancement that makes use of UltraCush tech), paired with an innovative die-cut rubber outsole, and completed with an upper portion that makes use of Old Skool Vans design.
Functional and stylish, full support and stability are both guaranteed, which does make this shoe perfect for all sorts of terrain. Of course, all sorts of colorways are available to choose from, to best fit any outdoor or adventure style!
More About Vans ULTRARANGE on vans.com
Vans PLATFORMS

Image Source: vans.com
It's thick yet beautiful! The Vans Platforms integrate some amazing Old Skool Vans designed with reinforced stability for better traction and durability! The increased 25.44 mm platform allows for a stabler experience, which is further enhanced with the Vans signature waffle outsole tech.
In terms of comfort, the canvas and suede construction does make for a breezy experience. Top it all off with sturdy toe caps and padded collars, then you're definitely in for a treat wearing these shoes. Lastly, several really nice colorways are available to choose from, allowing one to choose a pair that will best suit their personal style!
More About Vans PLATFORMS on vans.com
Vans X Pretty Guardian Sailor Moon Sk8-Hi

Image Source: vans.com
You can now have the opportunity to have Luna and Artemis on your Vans kicks! The Vans X Pretty Guardian Sailor Moon Sk8-Hi enhances its looks with some exceptionally cute images of Luna and Artemis, which complements the checkerboard pattern of the shoe. Comfort and stability are both still integral in this footwear, with the strong canvas and suede construction allowing for a relaxed yet stable fit.
The enforced toe caps and the waffle outsole work in tandem for better traction and comfort. All in all, a really nice pair of kicks to show your love for the Sailor Scouts' allies!
More About Vans X Pretty Guardian Sailor Moon Sk8-Hi on vans.com
Vans X Sailor Moon Customs Sk8-Hi

Image Source: vans.com
May the power of the moon shine upon you! The Vans X Pretty Guardian Sailor Moon Customs Sk8-Hi showcases all the best that the popular Sk9-Hi has, infused with some moon power from the amazing anime, Sailor Moon.
This out of this world collaboration features the celebration of love and justice, further seen with the nice choices of swatches. Choose from a nice profile of five of the original Sailor Scouts to sport your shoes, an excellent reel of Sailor Moon in various poses, or an aesthetically-pleasing Sailor Moon wands blowup. Get to the Moon and back with these beautiful shoes!
More About Vans X Sailor Moon Customs Sk8-Hi on vans.com
Cayucas Slide Mega Platform

Image Source: vans.com
Did you know that Vans also manufactures some really fine platform sandals? The Cayucas Slide Mega Platform may just be the perfect pair for women aiming for comfort, practicality, and style for their feet! Made out of innovative cold cement, these sandals are able to withstand wear and tear expected all throughout the day.
Grip is outstanding as well, given that it is a Vans product. The leather upper allows for a comfortable fit while maintaining a really classy look. Also, different colors and styles are available to fit all sorts of wardrobes and personalities. These are sandals every woman deserves to wear!
More About Cayucas Slide Mega Platform on vans.com
Other Van Shoe Models
Chima Ferguson Pro
Slip-On 59 Pro
Sk8-Hi
Authentic
Geo Slip-On
C&L Era 59
Hawaiian Floral Authentic
Slip-On
Pebble Snake Slip-On
Washed Authentic Slim
Photos of Vans different types of shoes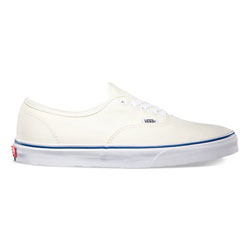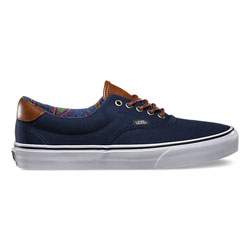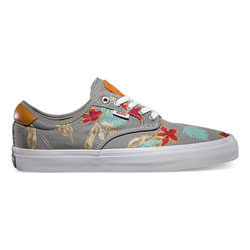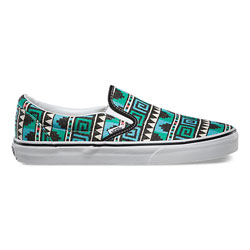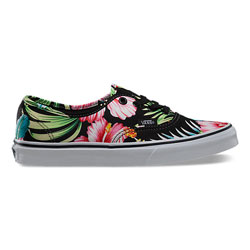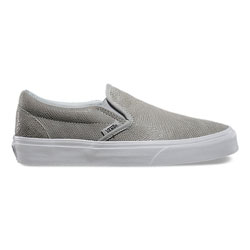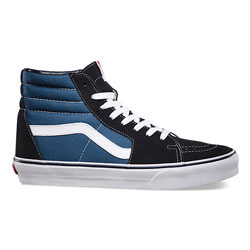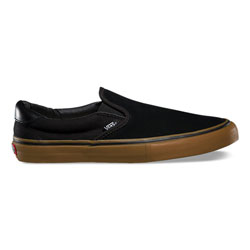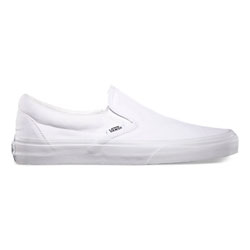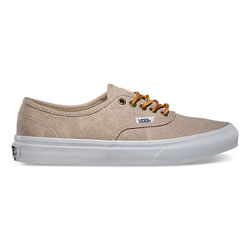 Other Vans Shoe Resources
Vans official site
Vans on Wikipedia
Vans on Pinterest
Vans on Instagram
Vans on Facebook
Vans on Twitter
Vans on Youtube